5 New DVDS - Dirty Diana, Lissa Aires, Tiffany Days, Creole Barbie and Ferrari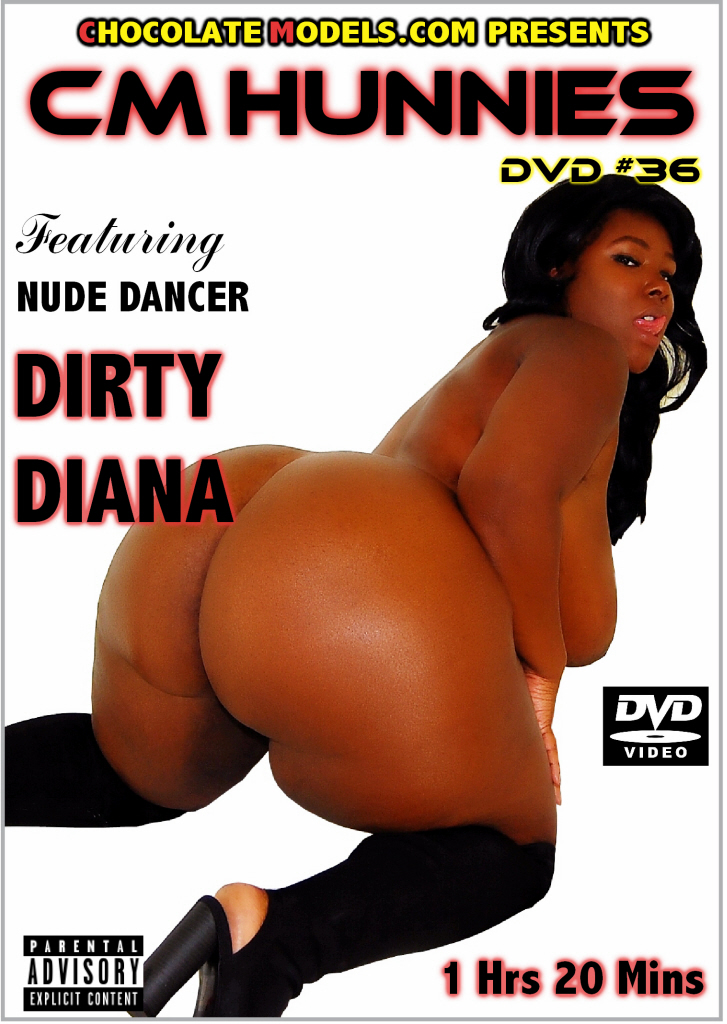 Yep we just dropped some new big booty dvds for the fans. We still sell hundreds of dvds every week so I'm sure we will continue to produce them for the entire year of 2018. This month it's new dvds from Dirty Diana, Lissa Aires, Tiffany Days, Creole Barbie and Ferrari. Also we are offering downloadable dvds for the first time. So you can order either the DVD as a physical disk or the dvd as a download at SexyClipStore.com.
Here's are a few thoughts on each one.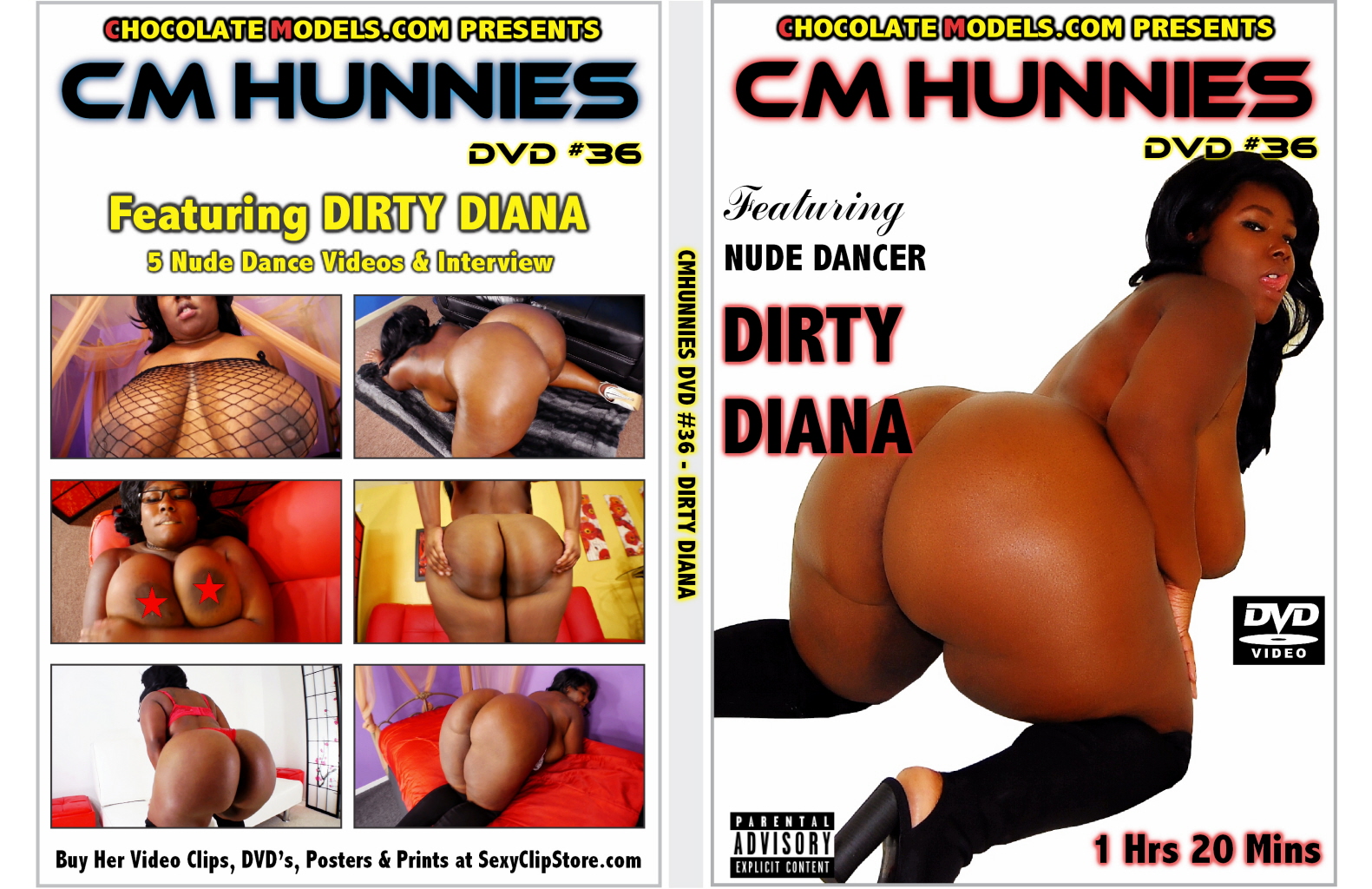 CM Hunnies DVD #36 Featuring Dirty Diana (38DDD-29-53) - Dirty Diana gets totally nude and enjoys doing it on this hot new DVD. Dirty Diana is from Texas and recently hit us up for a shoot. One look at her HUGE ASS and HUGE TITS made this an easy decision. She is definitely super thick, weighing close to 200 pounds. She says she interested in doing some hardcore porn so look for her on your favorite XXX websites soon. Until then enjoy her exclusively on our websites. This may be the best DVD of the year! Buy now at SexyClipStore.com.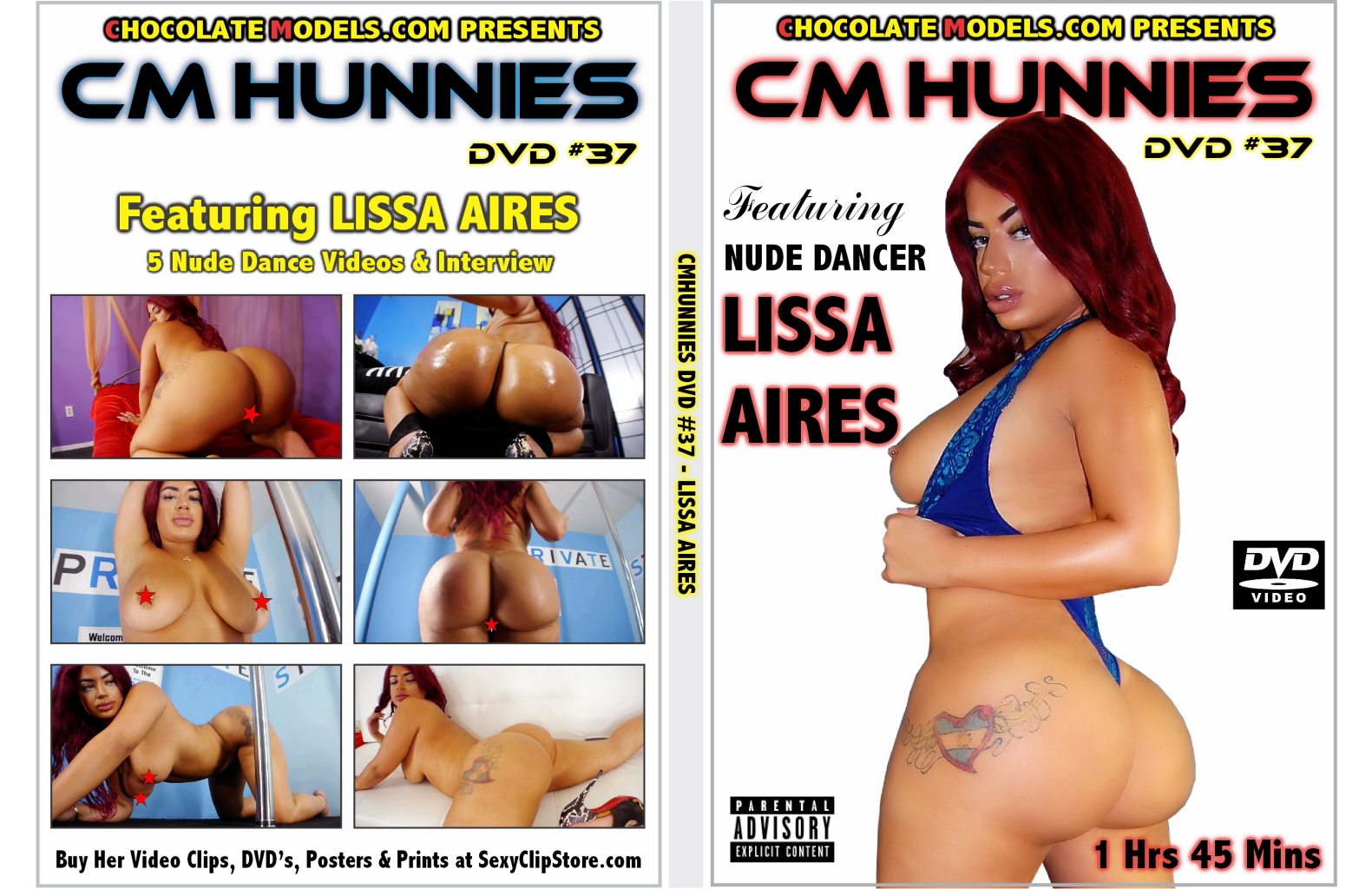 CM Hunnies DVD #37 Featuring Lissa Aires (34DD-27-44) - Yes Lissa Aires enjoys getting totally naked. We recently hooked up with this hot Latina dancer. Actually we have been trying to get her in for a shoot for months! She is from Miami Florida and has one of the sweetest and softest asses I have ever seen. She love entertaining her many fans and she has close to 1 million followers on her Instagram account. Lissa Aires has nice legs, ass, tits, eyes and lips. She is definitely built to have some serious fun with. This is another must have DVD for your DVD collection. Buy at SexyClipStore.com.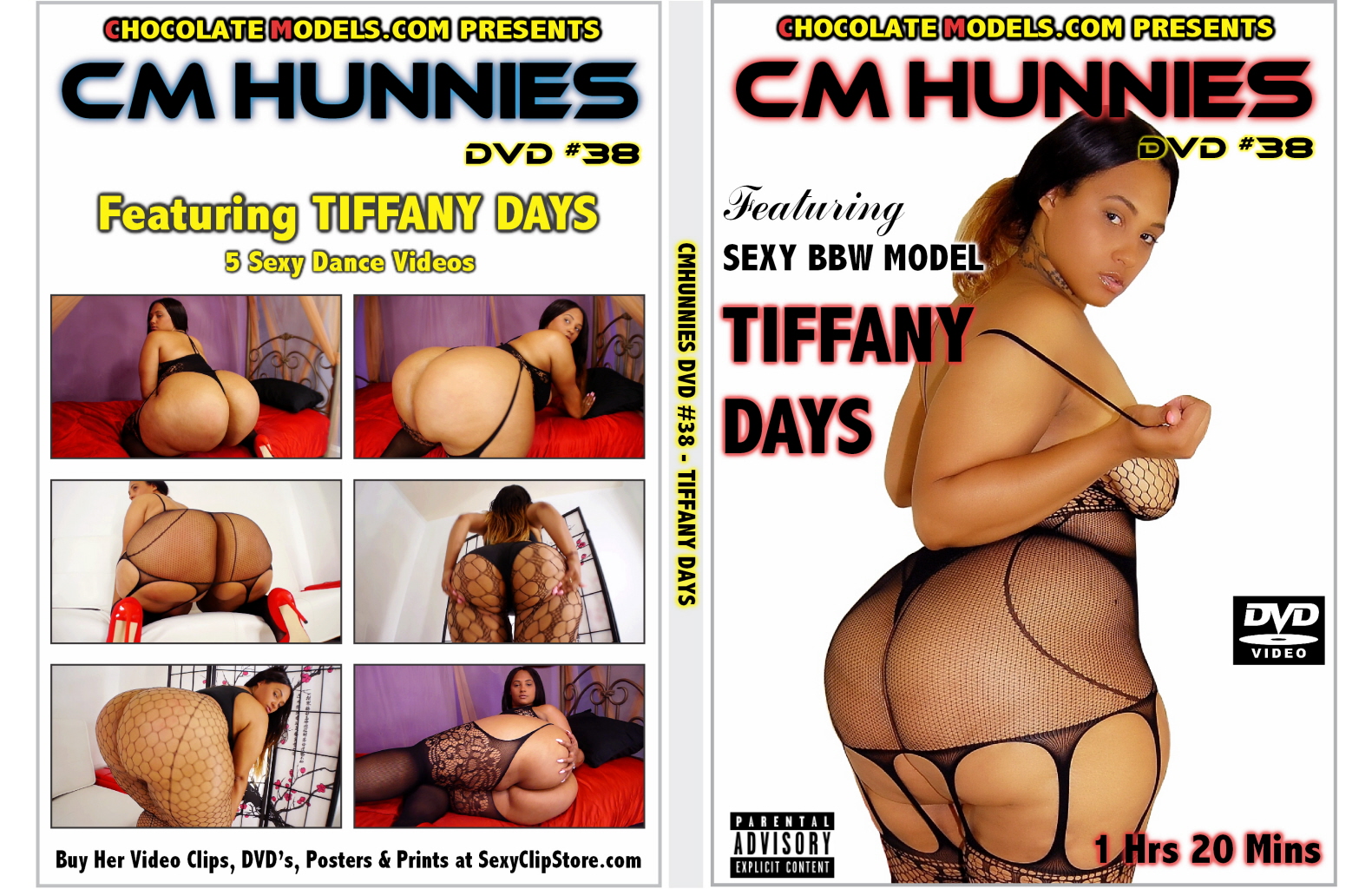 CM Hunnies DVD #38 Featuring Tiffany Days (38D-29-56) - If you wanna see the thickest model/dancer we have shot in the past 5 years then you definitely wanna get this new DVD from Tiffany Days. She is what people call a BBW (Big Beautiful Woman.) Her 56 inches of ass is the largest we have seen in the last few years. We first stumbled upon Tiffany Days on another website. As soon as we saw her, we knew this was a must have model. She loves being on camera, and for a super thick BBW at over 225 pounds, she can still twerk that ass! You can buy this DVD at SexyClipStore.com.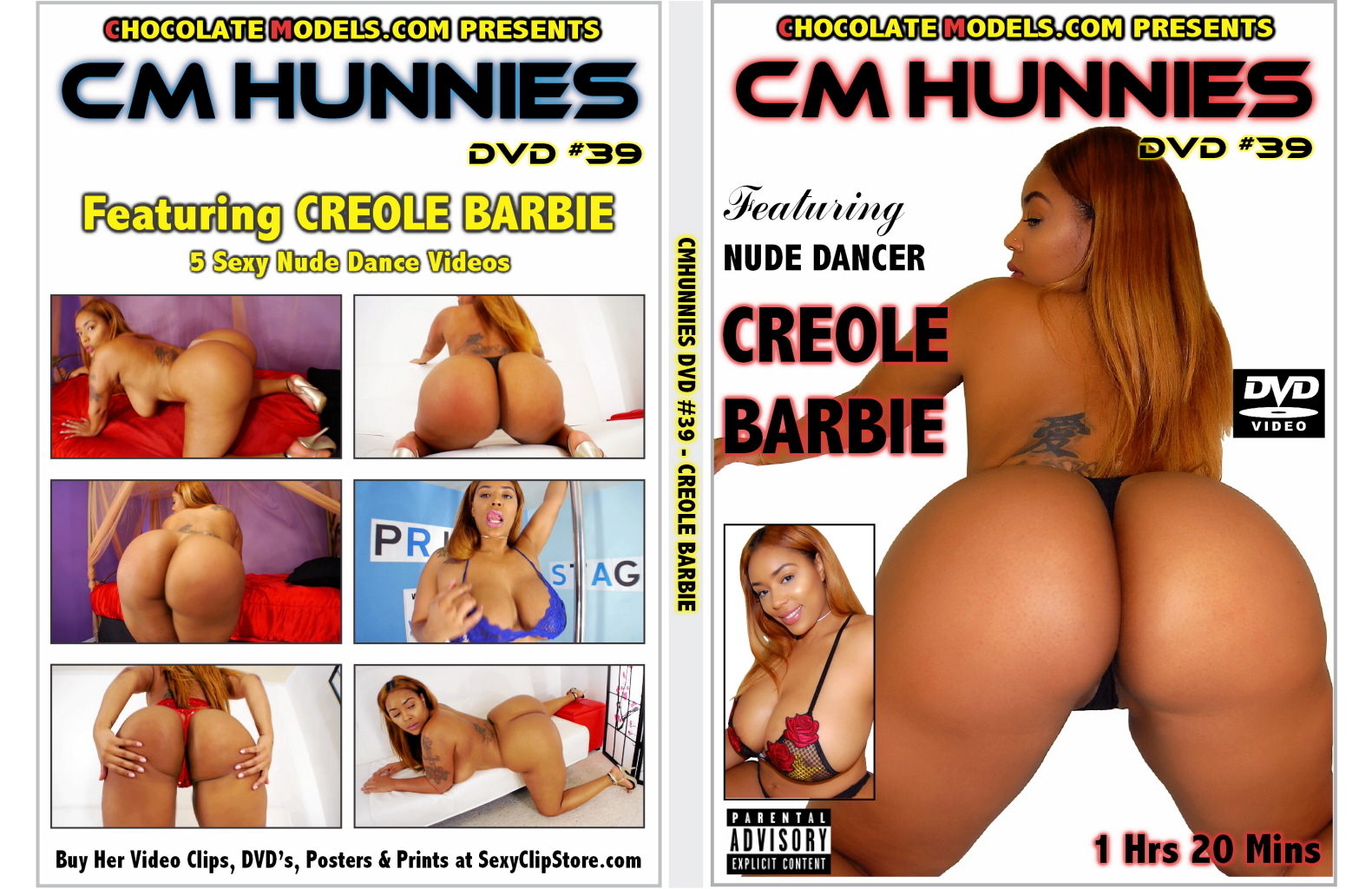 CM Hunnies DVD #39 Featuring Creole Barbie (38DDD-27-45) - Creole Barbie is a sexy dancer from the east coast but right after we did this shoot with her, she moved to California. Creole Barbie has a pretty face and a nice round butt and sexy boobs. Creole Barbie has been dancing for several years so she is not a rookie. She also has a lot of experience doing live webcam shows on some the largest webcam sites on the net. She has nice tits and ass. Buy her DVD at SexyClipStore.com.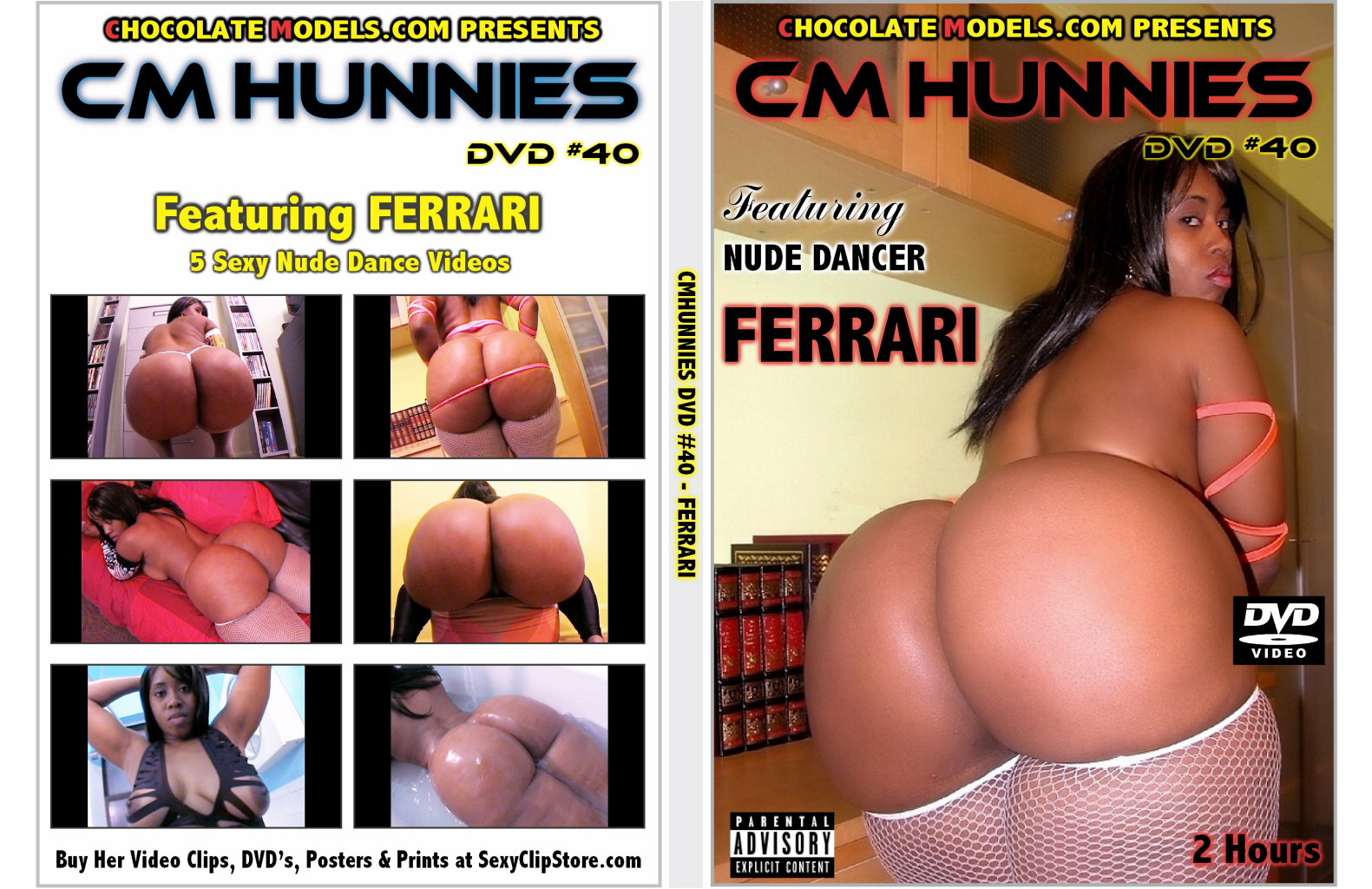 CM Hunnies DVD #40 Featuring Ferrari (38C-27-52) - The legendary Ferrari has always been one of our top models & dancers. When we first shot her many years ago, she was definitely one of our best selling dancers. We recently remixed some of her older videos to HD quality for our website ChocolateModels.com. It's hard not to appreciate a booty as big and round as this even 10 years after we shot her. You definitely wanna add this to your collection. Ferrari goes totally nude. Order by mail or on our store at SexyClipStore.com

Later
Trent Davis aka Jordan