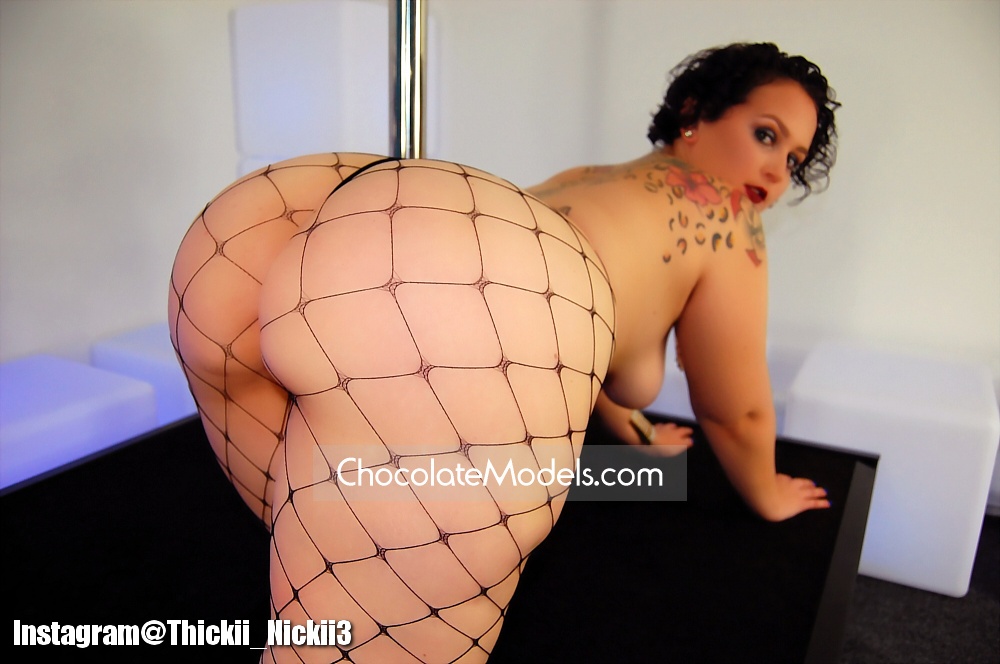 Thickii Nickii is a super curvy twerk star and Instagram model. She is a pawg whooty who has one of the best booties I have seen in years. I hit Thickii Nickii up for a shoot several months ago. She hit me back on my email and was interested in shooting. After a thorough background check LOL, better safe than sorry, she agreed to come in for a shoot. She was very excited to shoot with Chocolate Models. Like a few other models I have shot over the years, Thickii Nickii is a huge fan of London Andrews, and after she discovered I had worked with her, she wanted to shoot with me even more!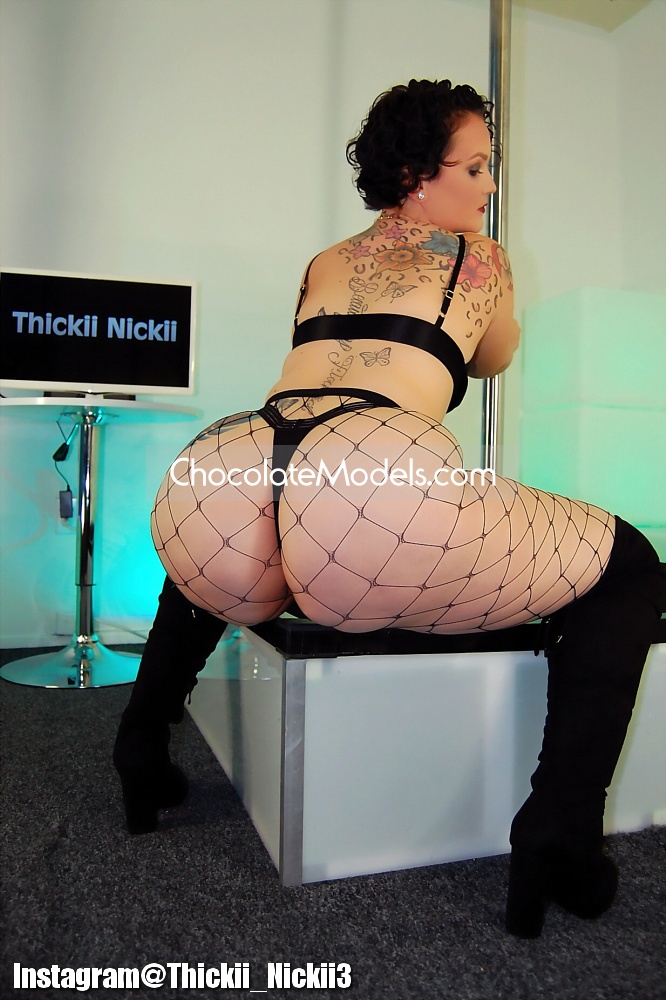 Thickii Nickii is from California and was raised in Long Beach. She says she started developing curves early while still in elementary school. In fact she says back then her ass was larger measuring 48 inches. Now it's just a mere 45 and 1/2 inches. She said to include that 1/2 inch because it's very important to her. People also say Thickii Nickii looks like the iconic sex symbol Betty Boop cartoon character. What do you think, does she really look like Betty Boop??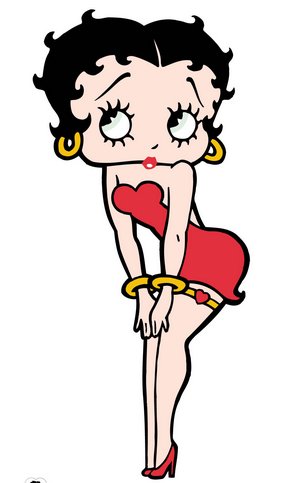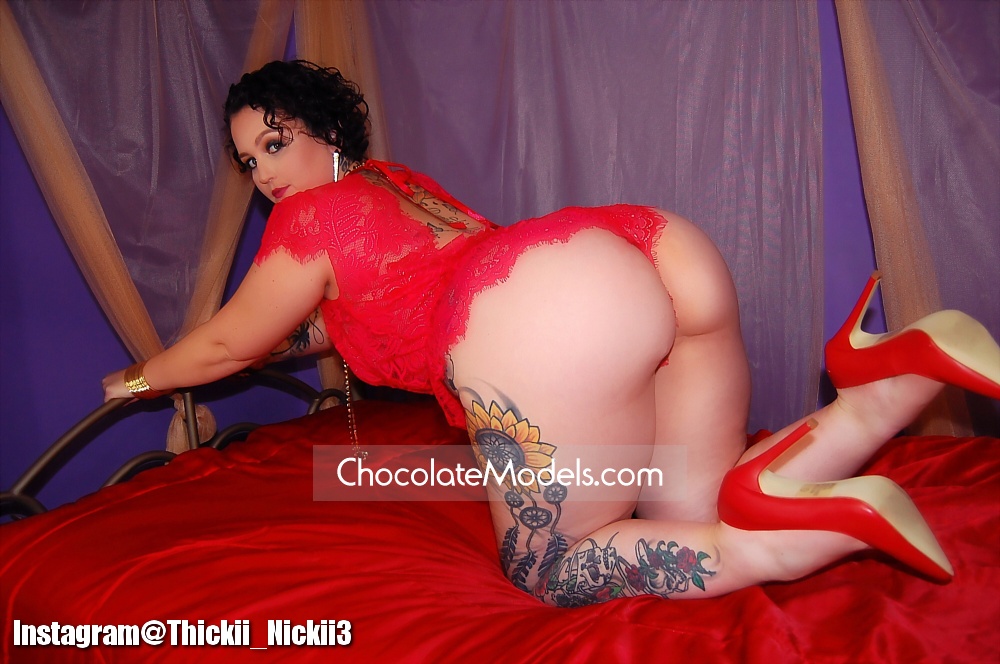 When models fly in from California, I always suggest they get good sleep the night before, so when they come in for the shoot they are well rested. Models usually come straight to the studio from the airport. After her makeup was done by my makeup artist Stephaniee.J, we proceeded to get the ball rolling. If Thickii Nickii was tired, there were no signs of it showing because all she did was twerk her phat ass! I got to say I was impressed with her twerking skills. And yes, Thickii Nickii gets all the way naked. It's always a pleasure to shoot models who are super comfortable with nudity.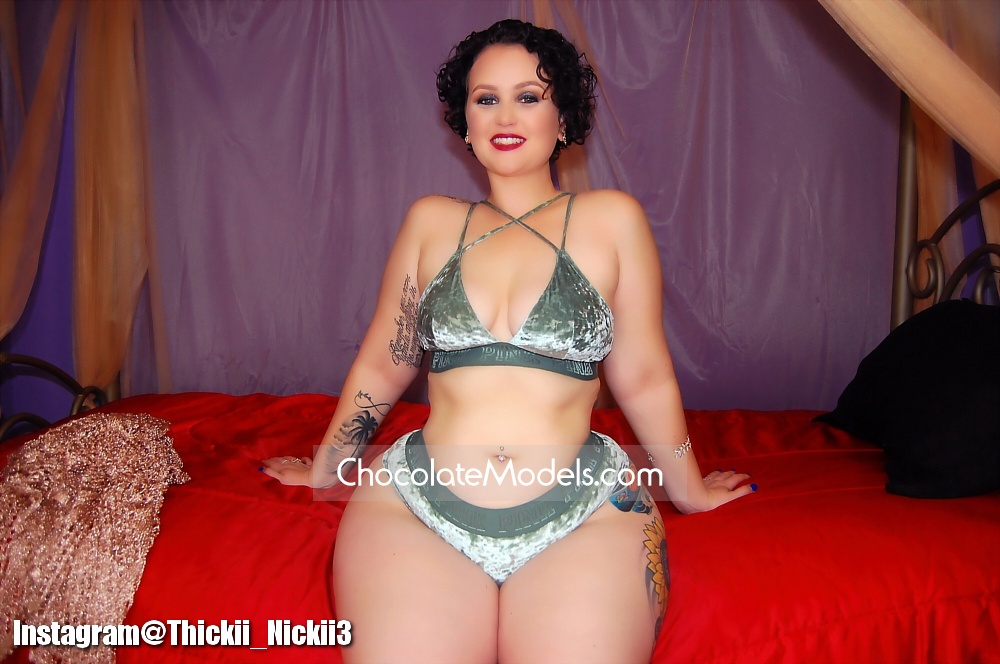 Thickii Nickii was modeling on MyFreeCams for a short period but recently retired from live cam shows. She now prefers to do paid modeling gigs like Chocolate Models and do custom videos for her many Instagram fans. She has quite a large following on Instagram, over 100K, and surely would have more if Instagram had not deleted her account several times.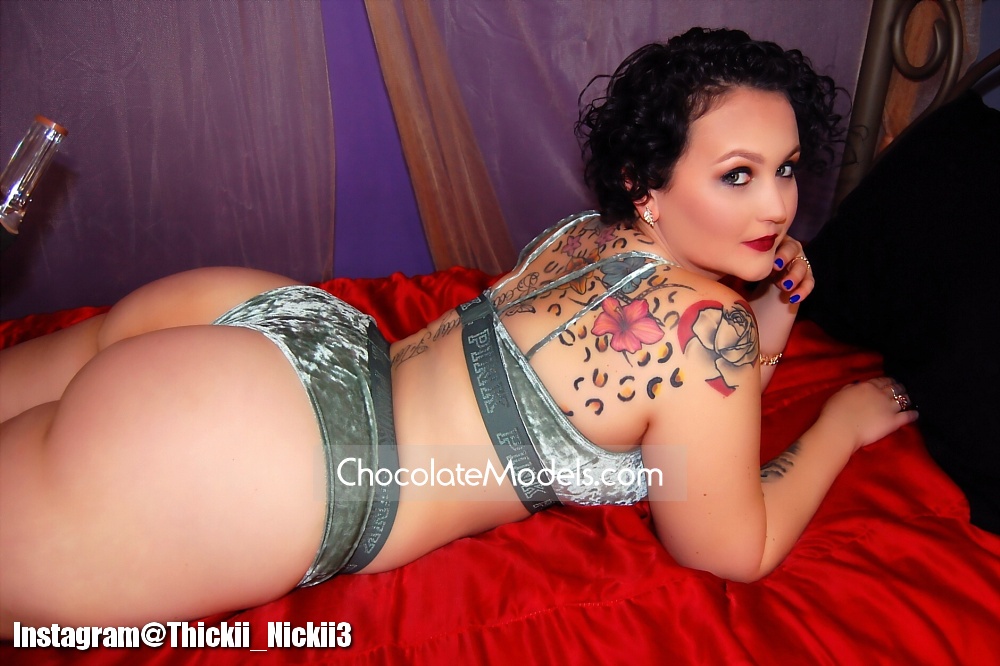 This shoot was great. First up Thickii Nickii is cool as fuck and very relaxed when we were not shooting. Once the music came on it was a twerkfest. At some point around the 4th dance set she took off her shoes and took her twerking to a whole other level. I expect Thickii Nickii to be one of the top models on our site and look forward to shooting her several more times. We were talking about shooting some outdoor videos this summer. It's been a long time since I have worked outdoors but I'm ready to get back to it.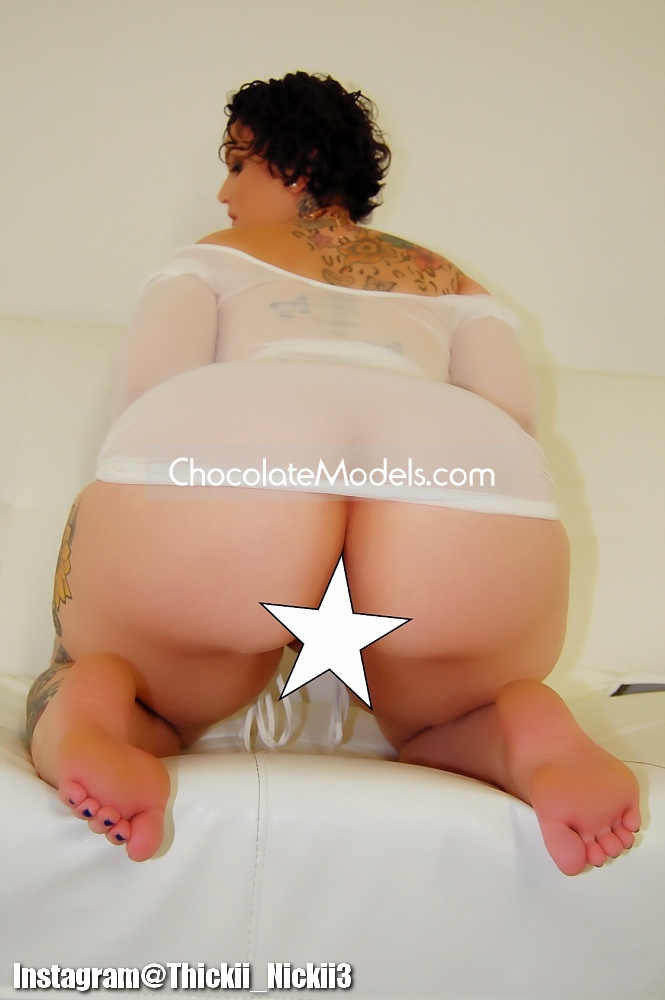 Thickii Nickii is definitely one of the best new thick models in the game. She is super curvy, is 5'5" tall and weighs 170 pounds. I told her she has a million dollar ass! Check her response in the interview I just posted on our the Chocolate Models Official YouTube Channel. As well as learn about her early life in Fresno California, how often she has sex, would she have a threesome, and about the time a pimp ran up on her and asked her to be his hoe, LOL.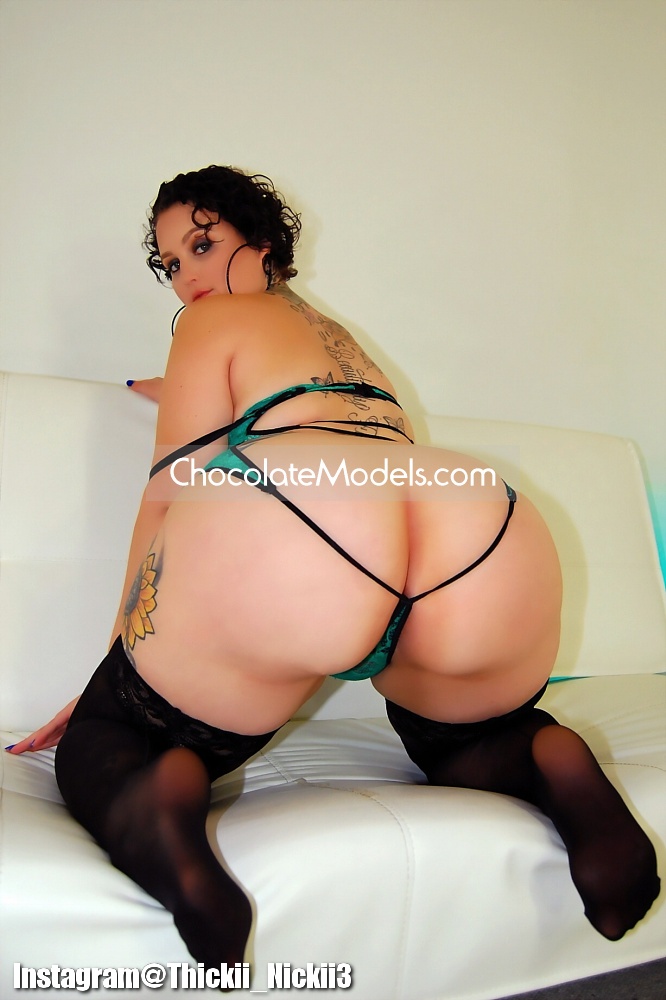 Thickii Nickii new pics and videos will debut in the February 2018 issue of Chocolate Models. Her videos clips will be available on SexyClipStore on New Clip Mondays, February 12, 2018. Until then enjoy the 50 plus pics below of Thickii Nickii and interview at the end of this blog post.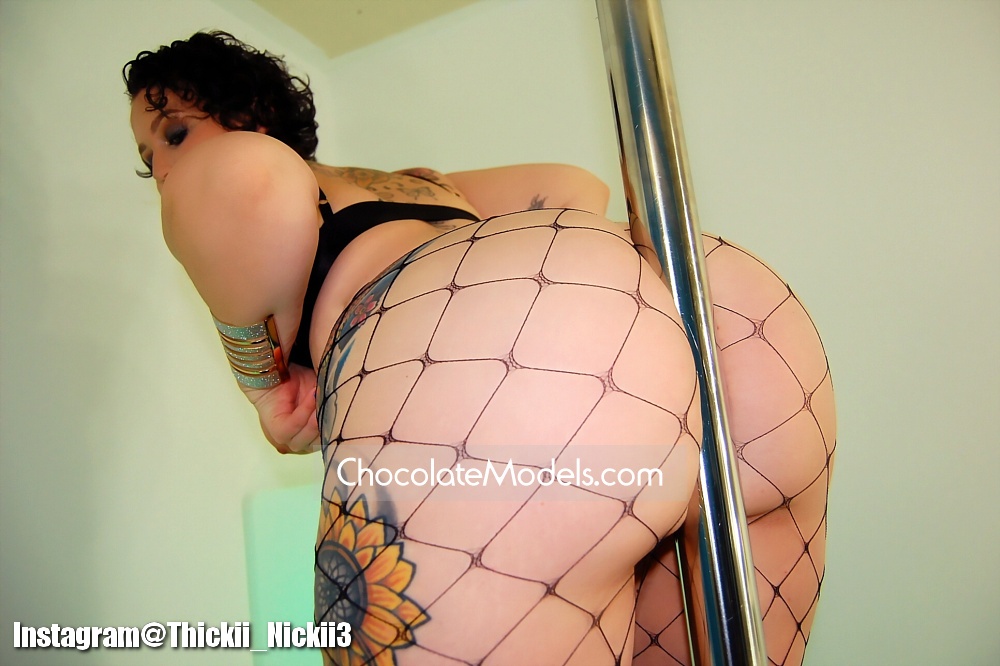 Follow Her on Instagram @Thickii_Nickii3
Submitted By
Trent Davis aka Jordan 1/16/18
Follow me on Instagram @ChocolateModels
Follow me on Twitter @BigBootyNewz
Thickii Nickii on Dance Stage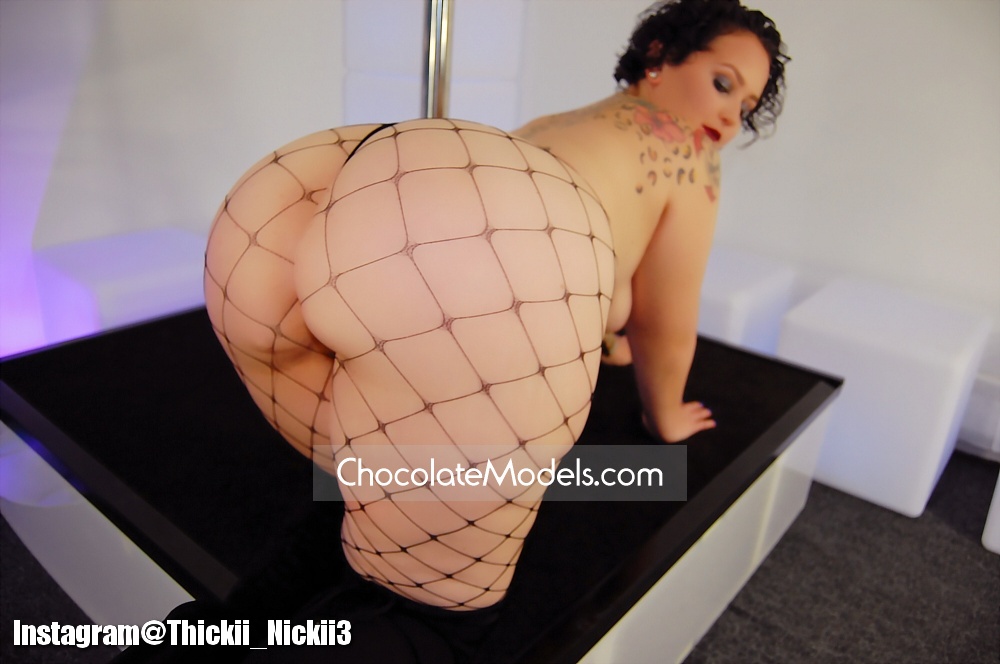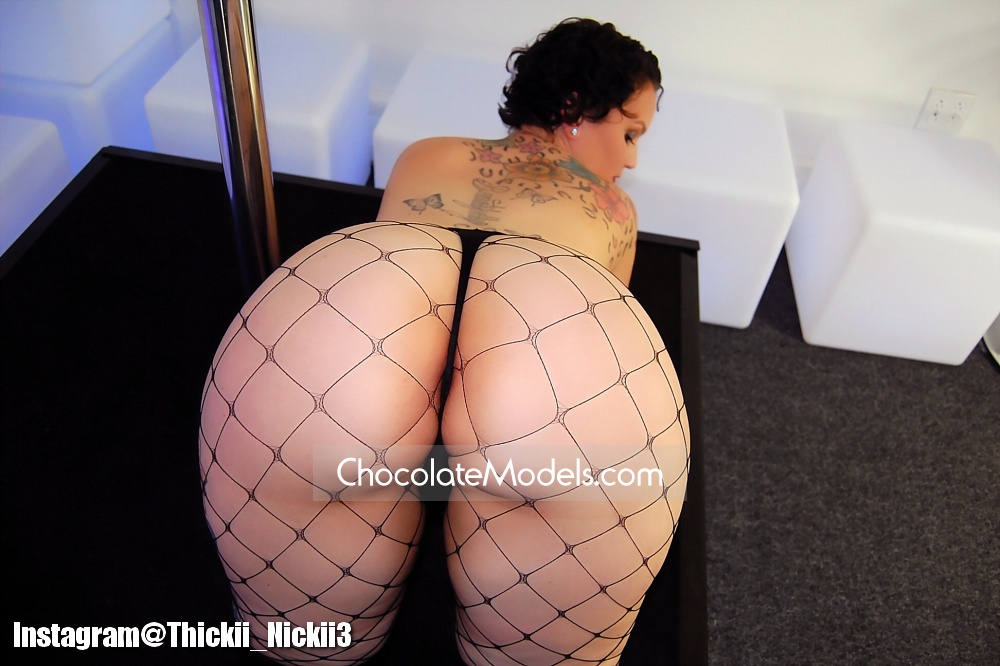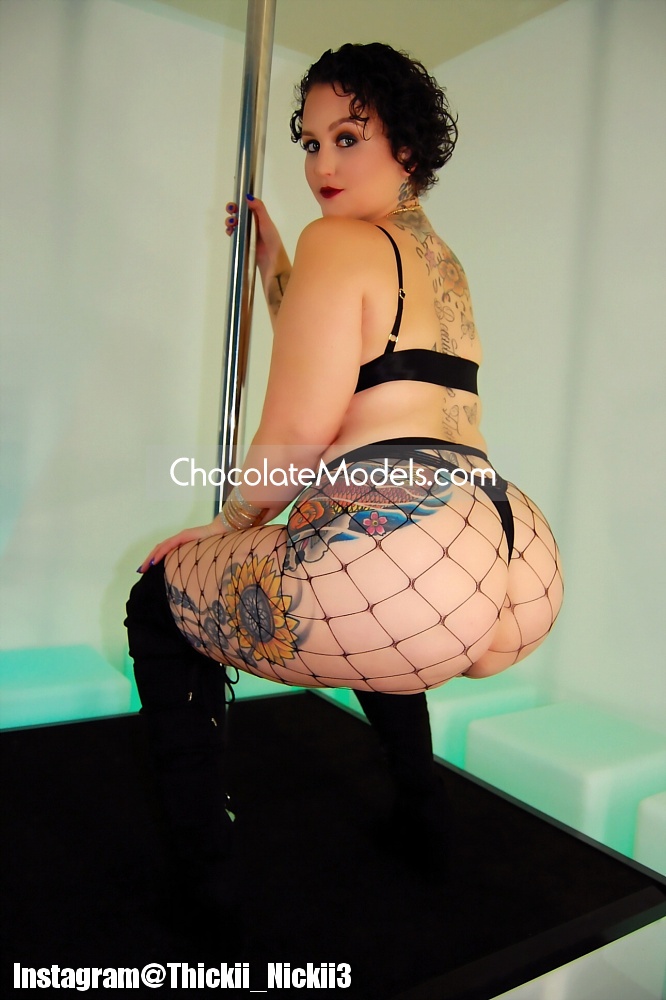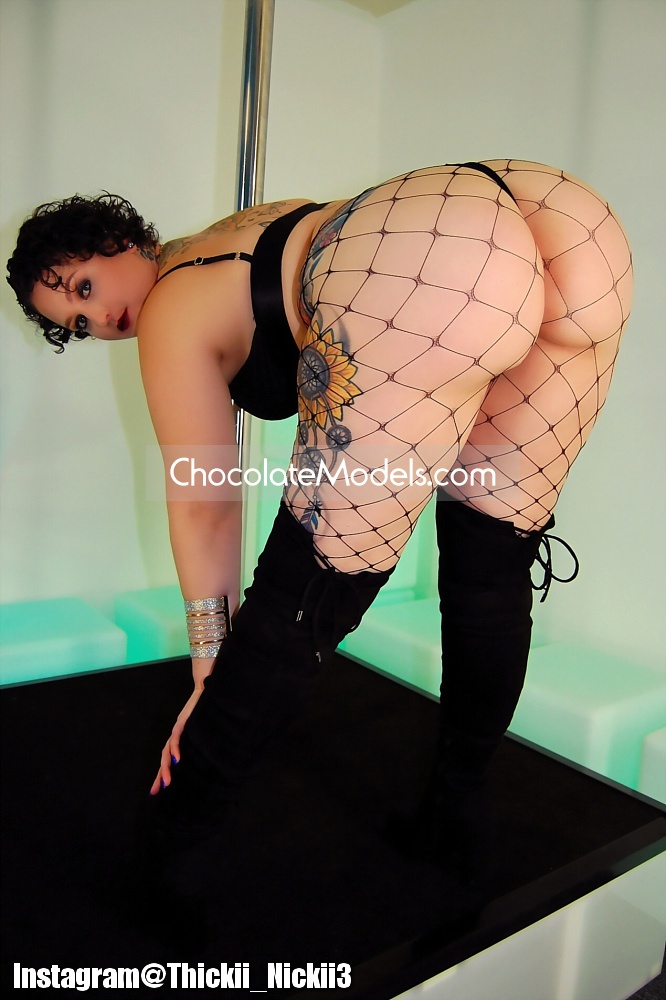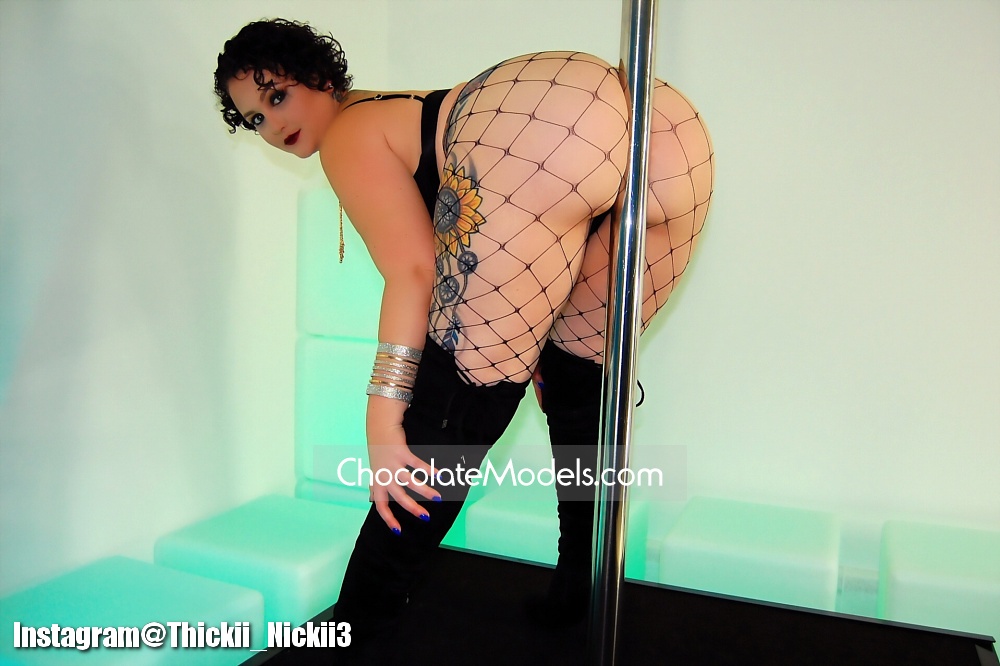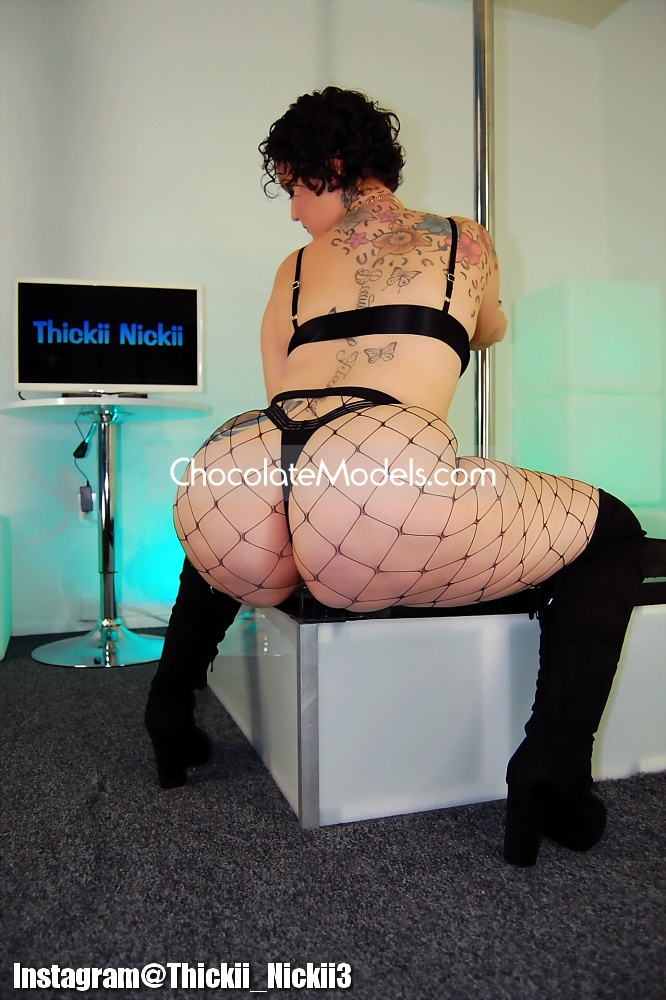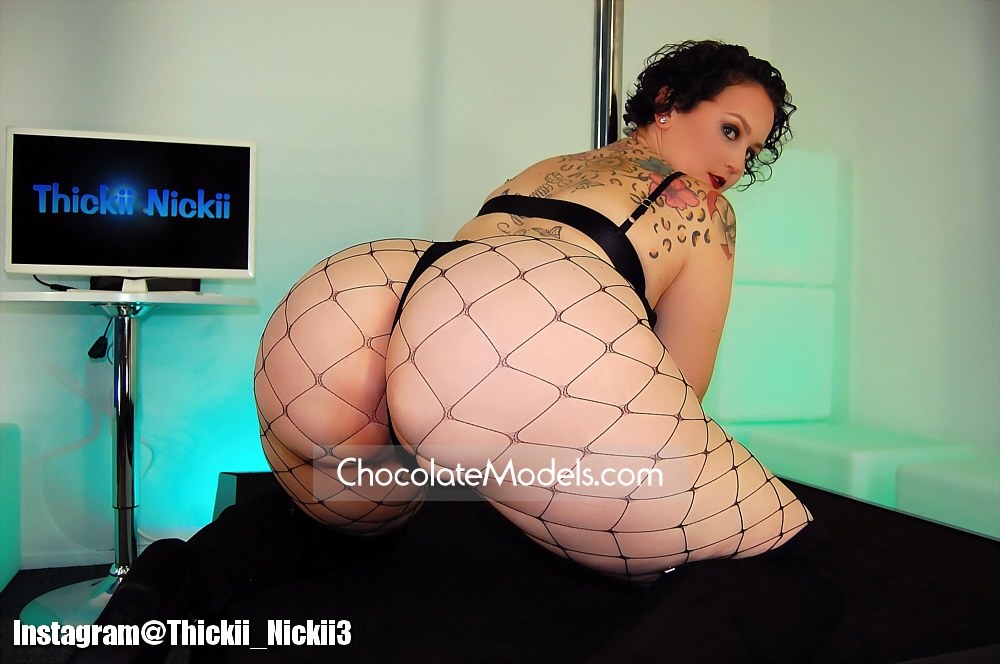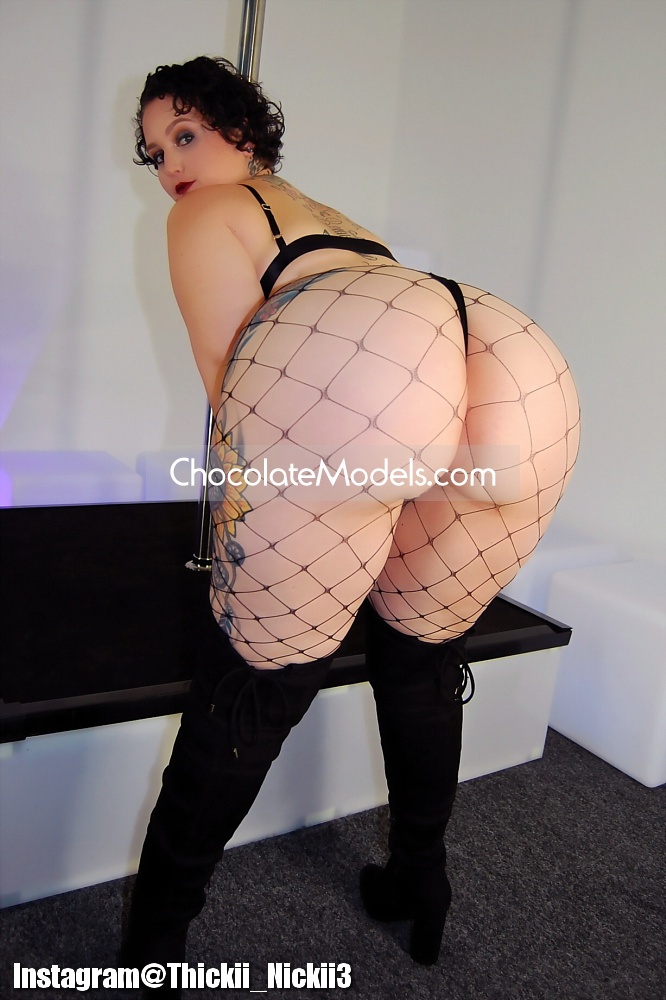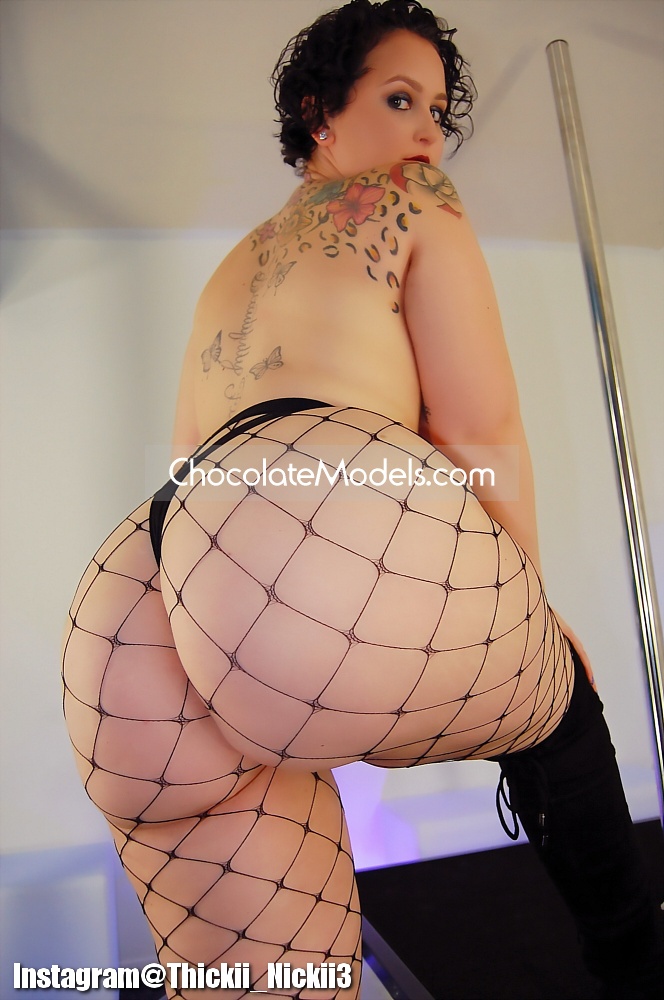 Thickii Nickii Red Lingerie in Bedroom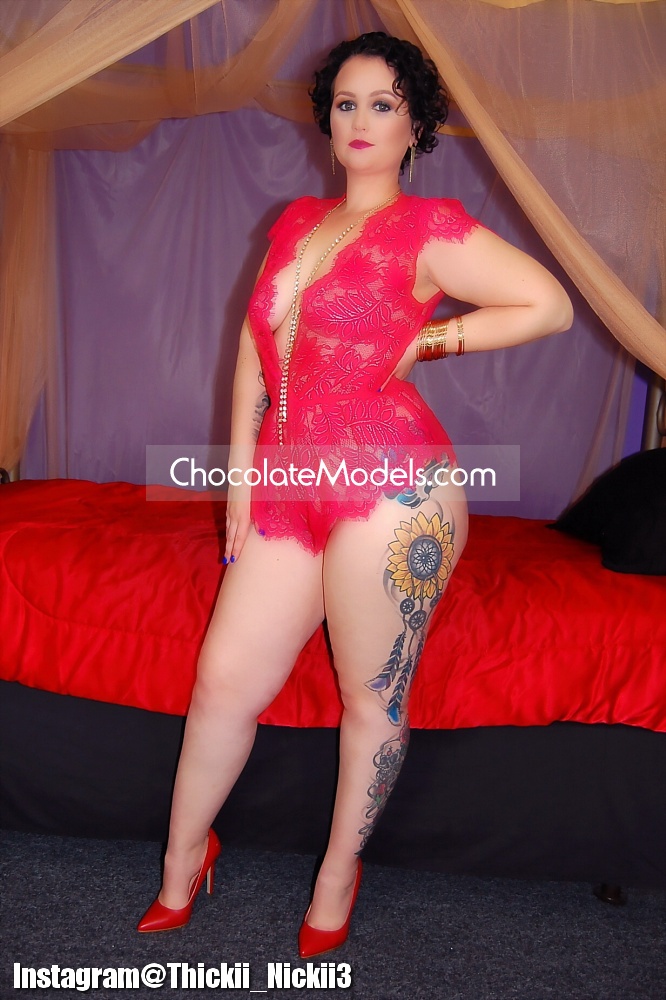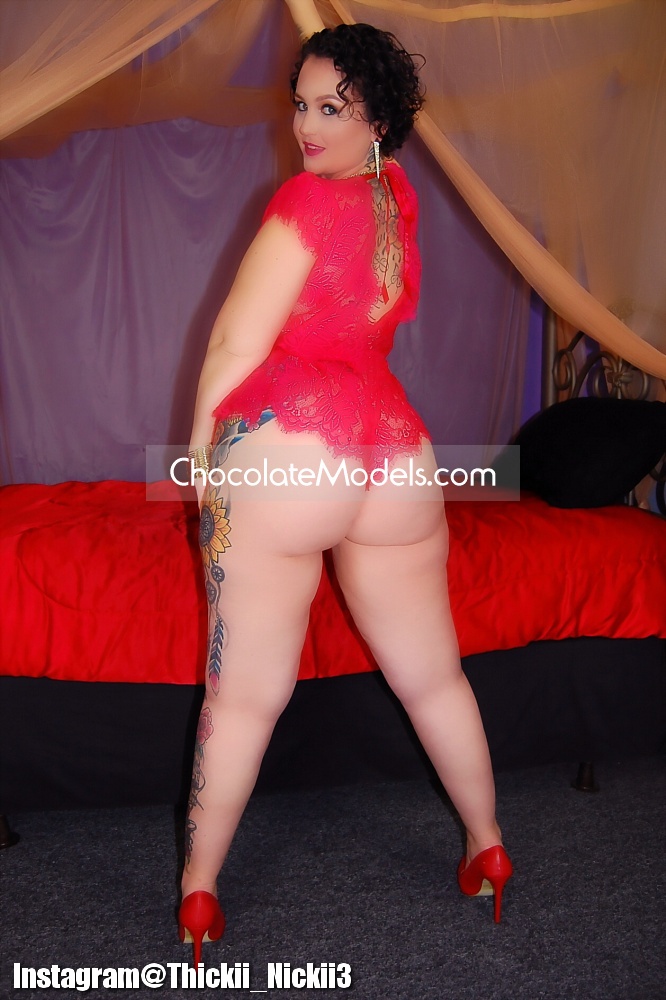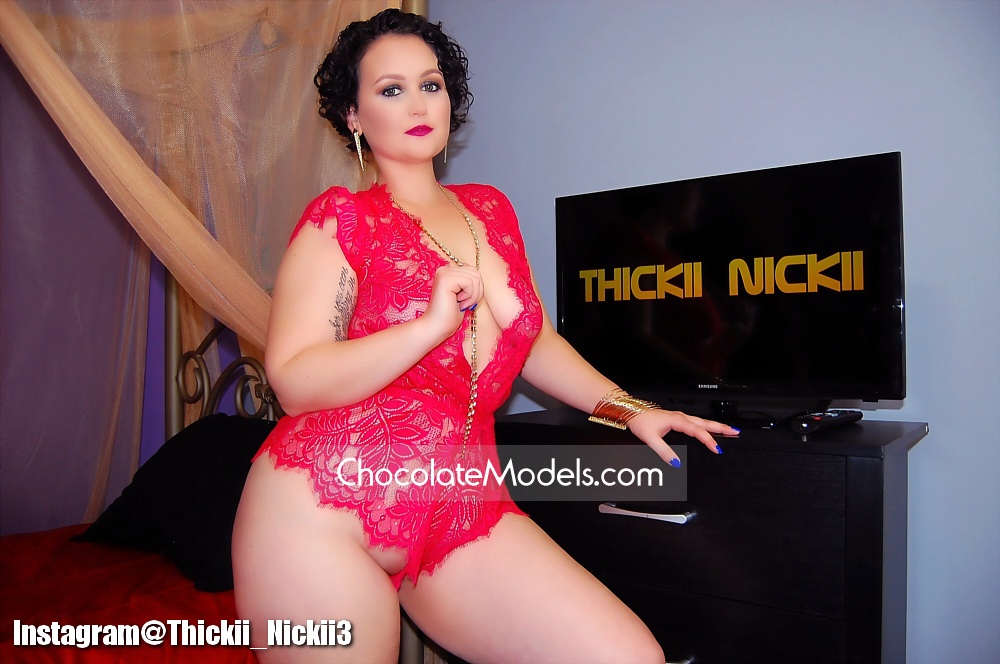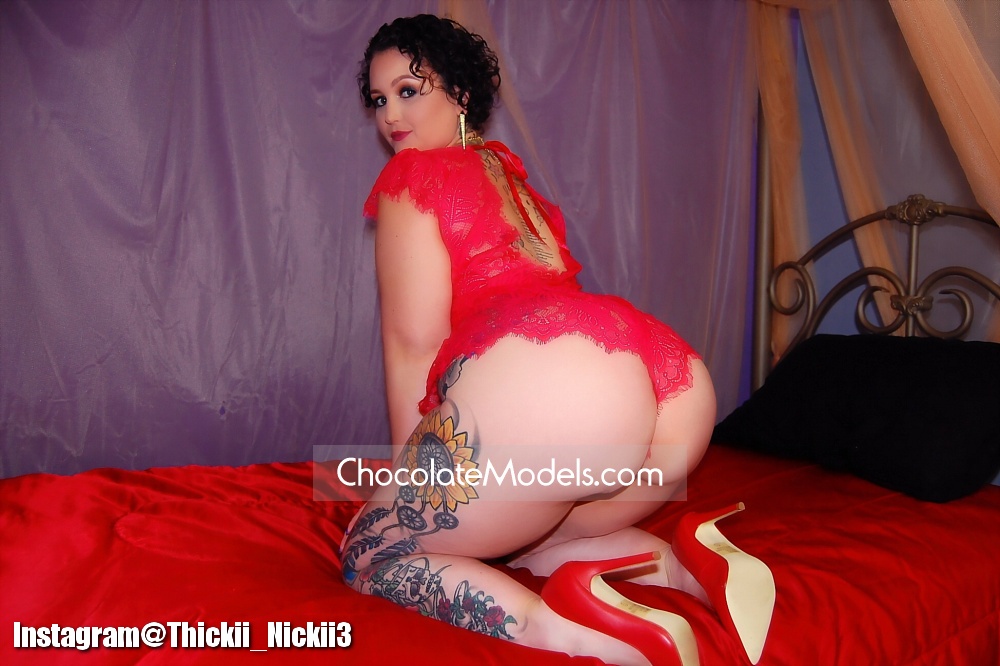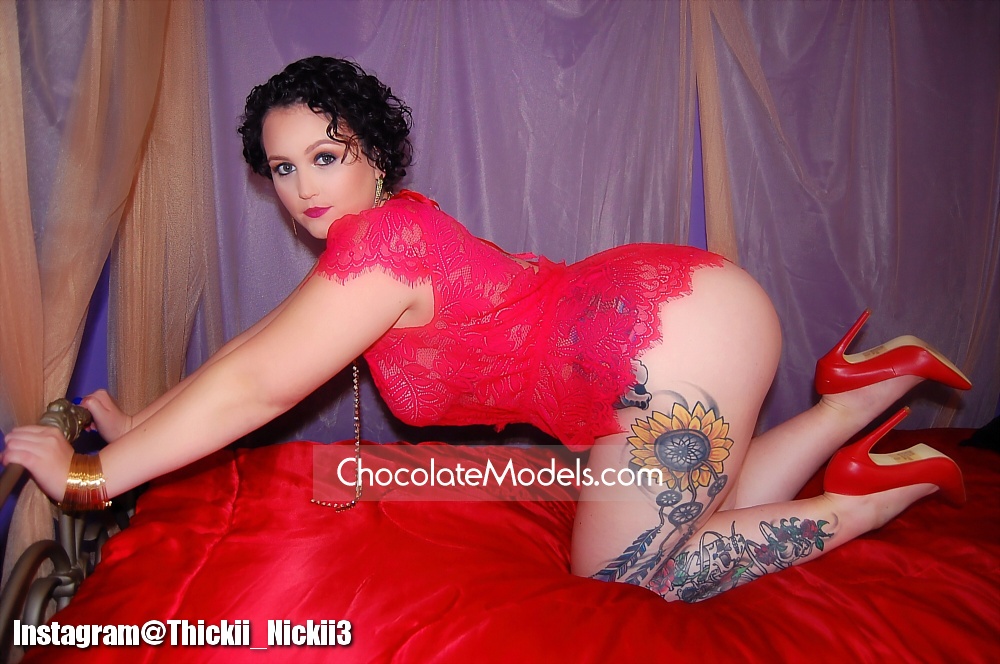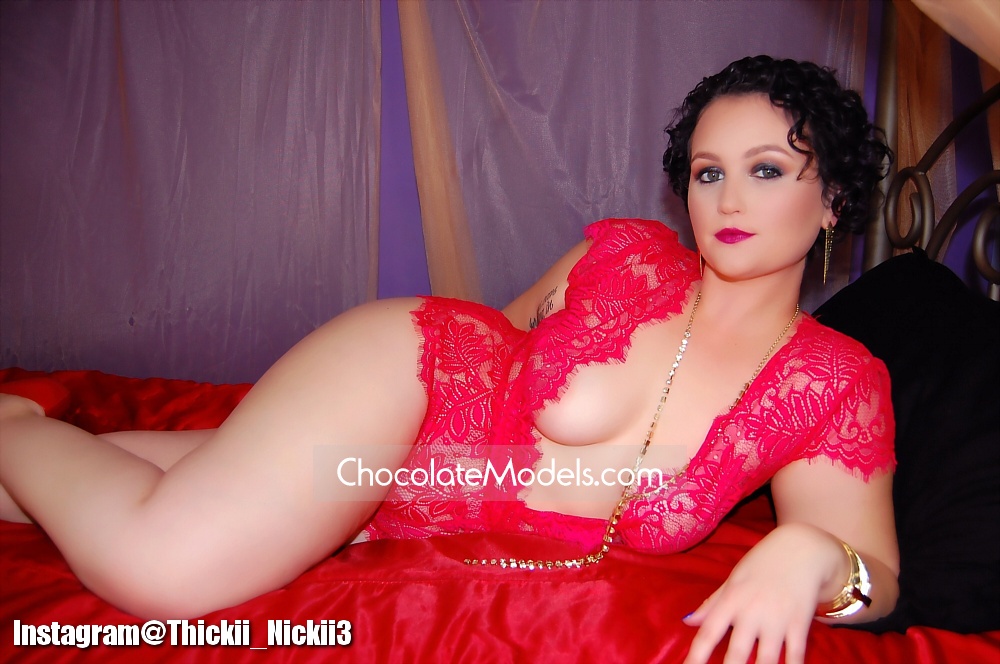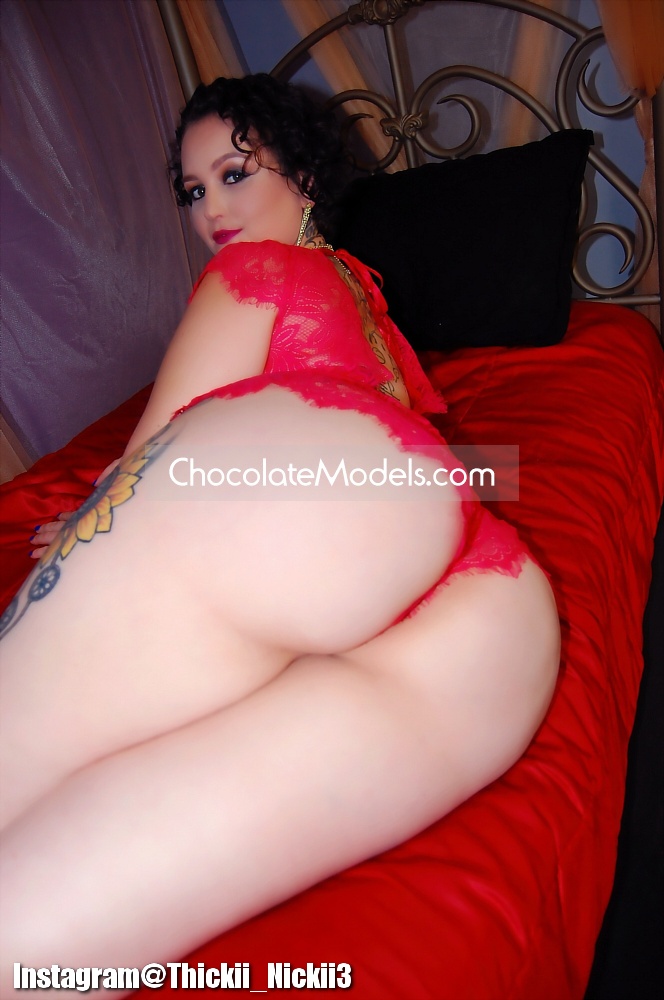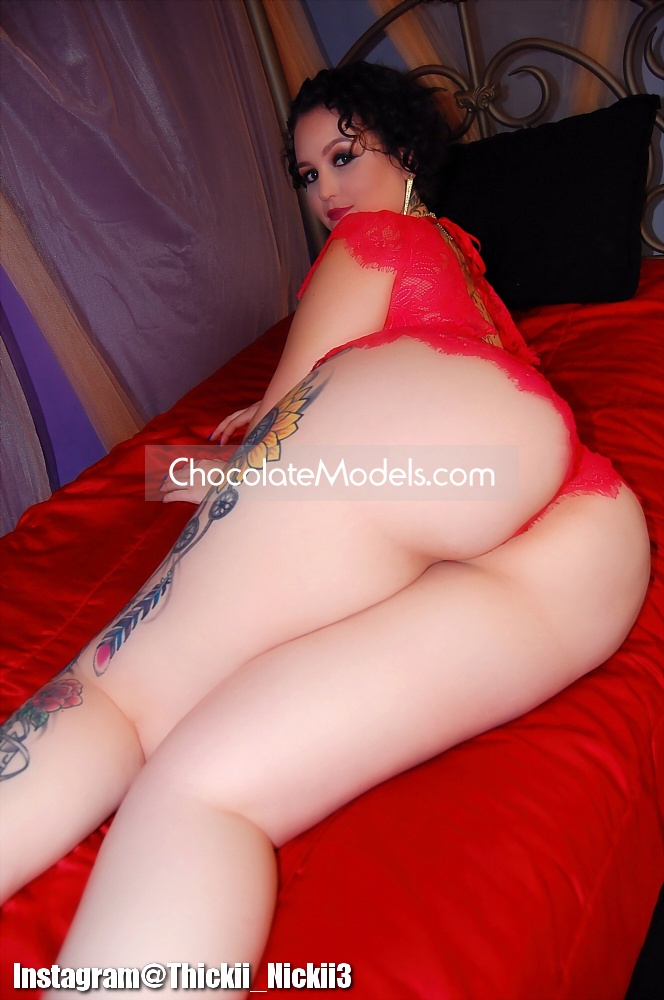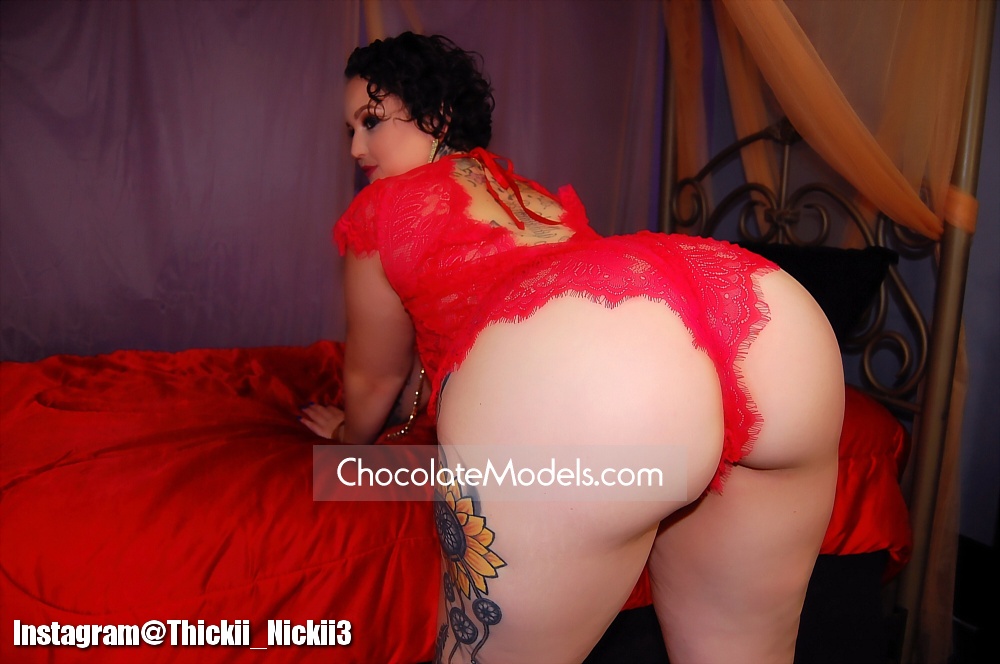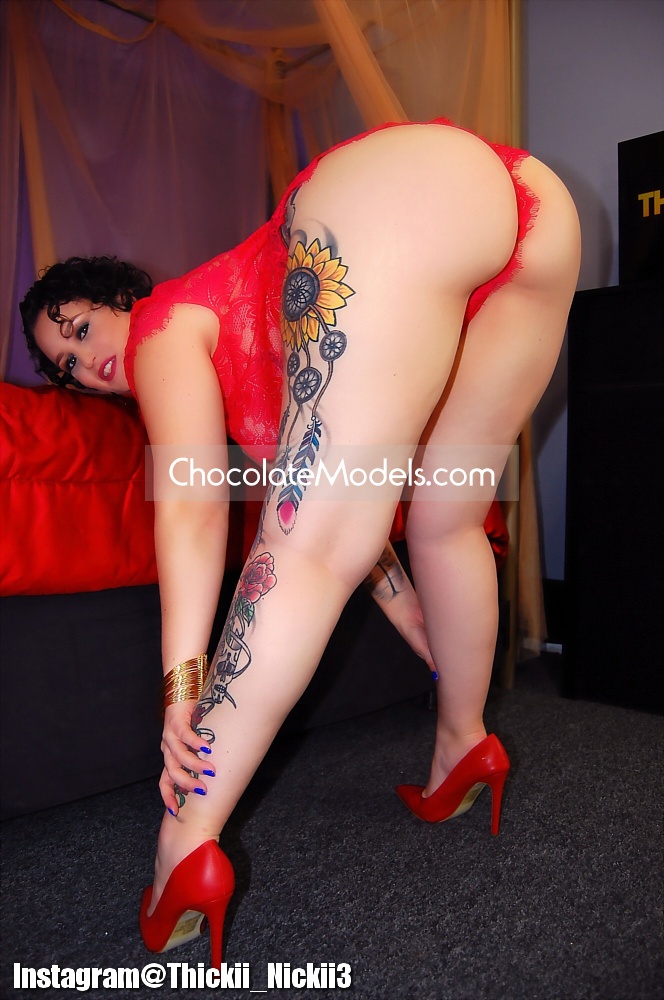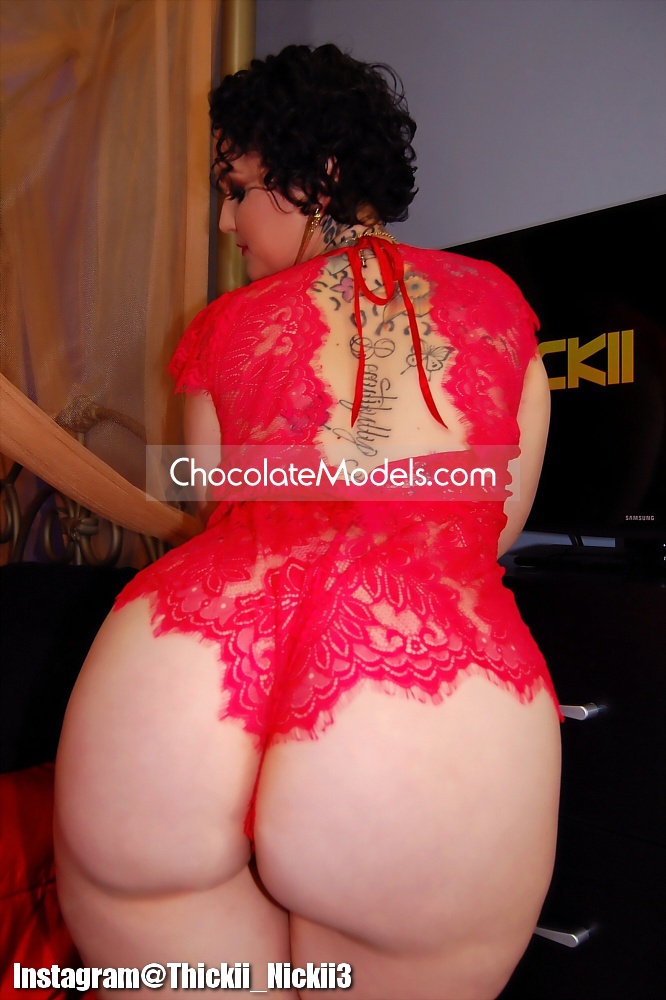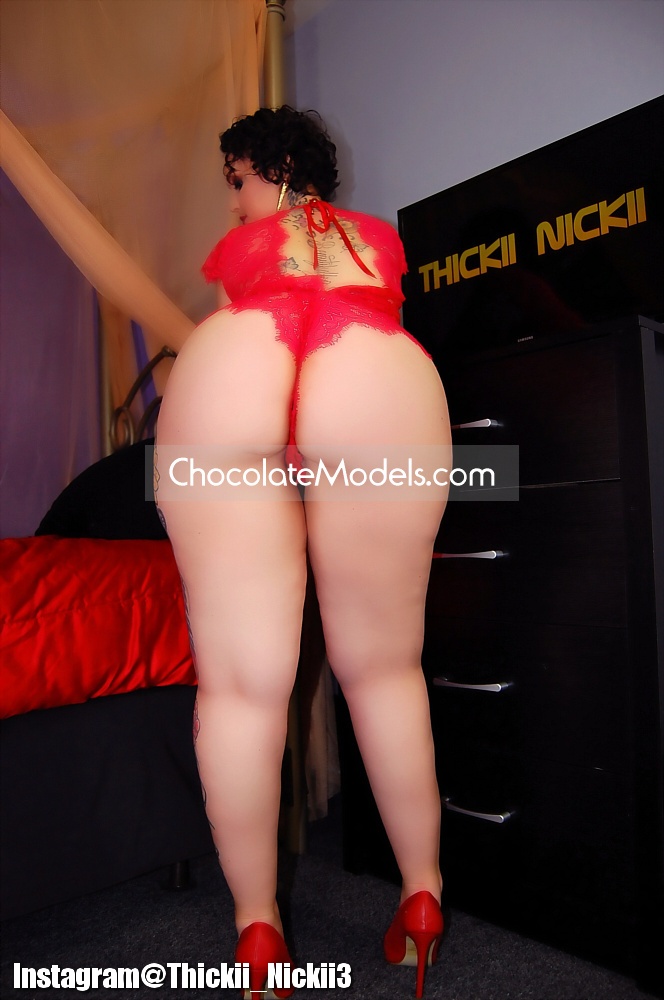 Thickii Nickii Sexy Outfit By Pink in Bedroom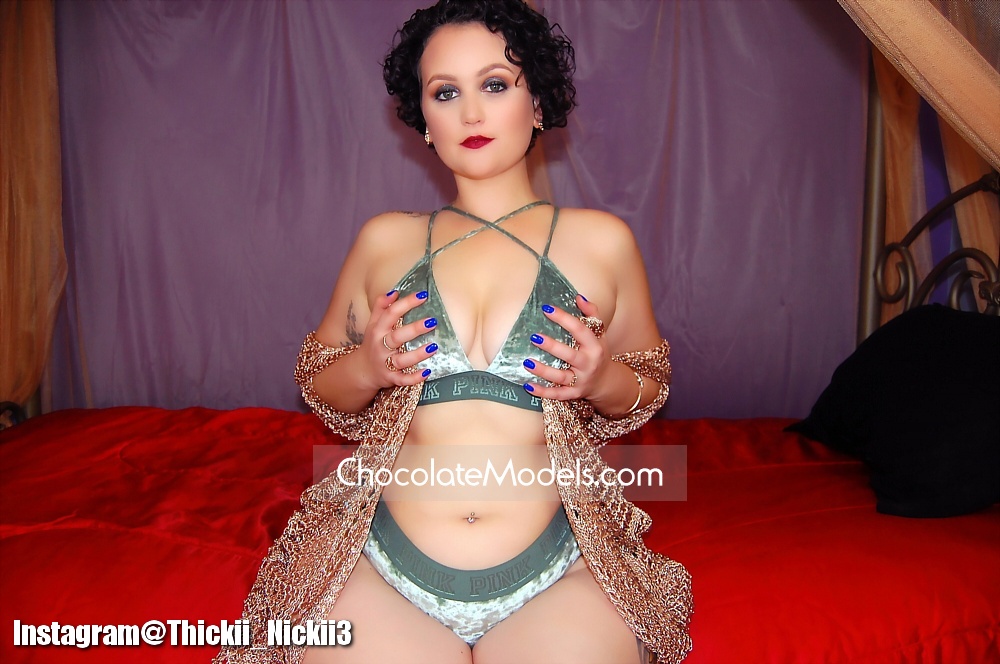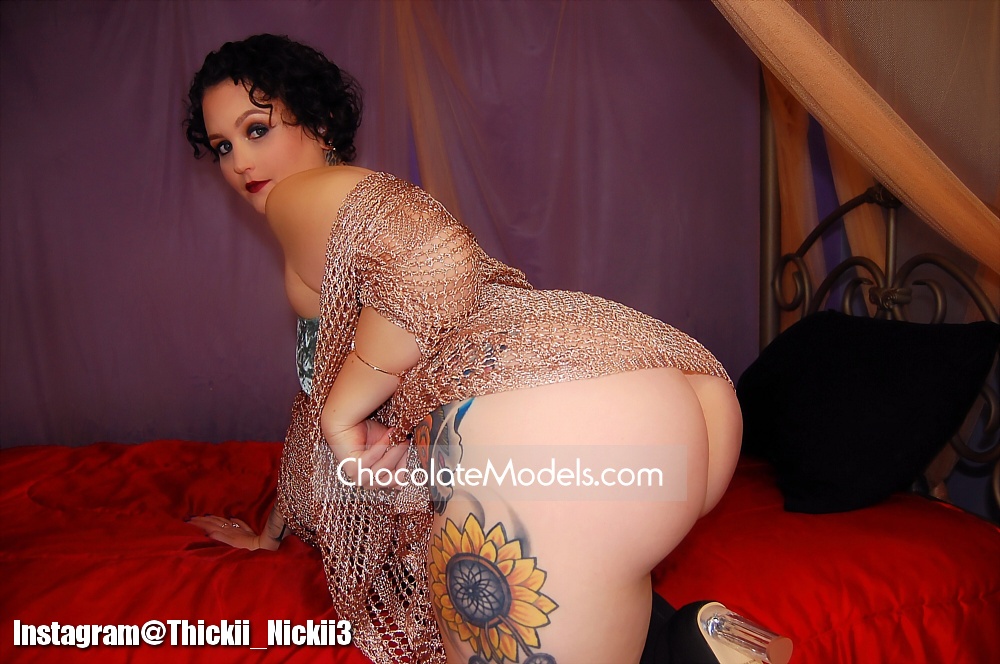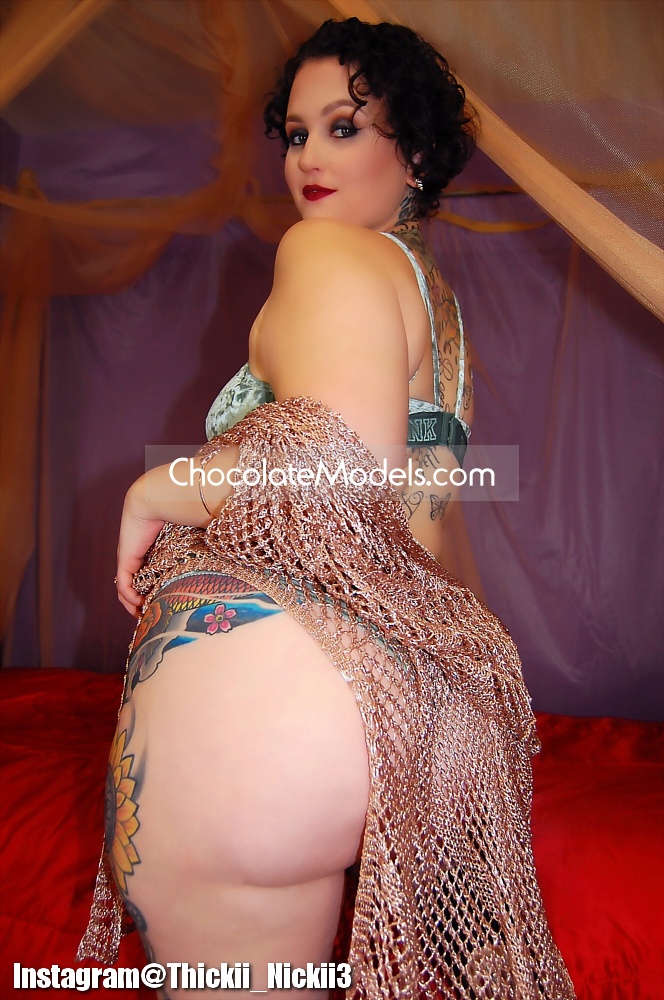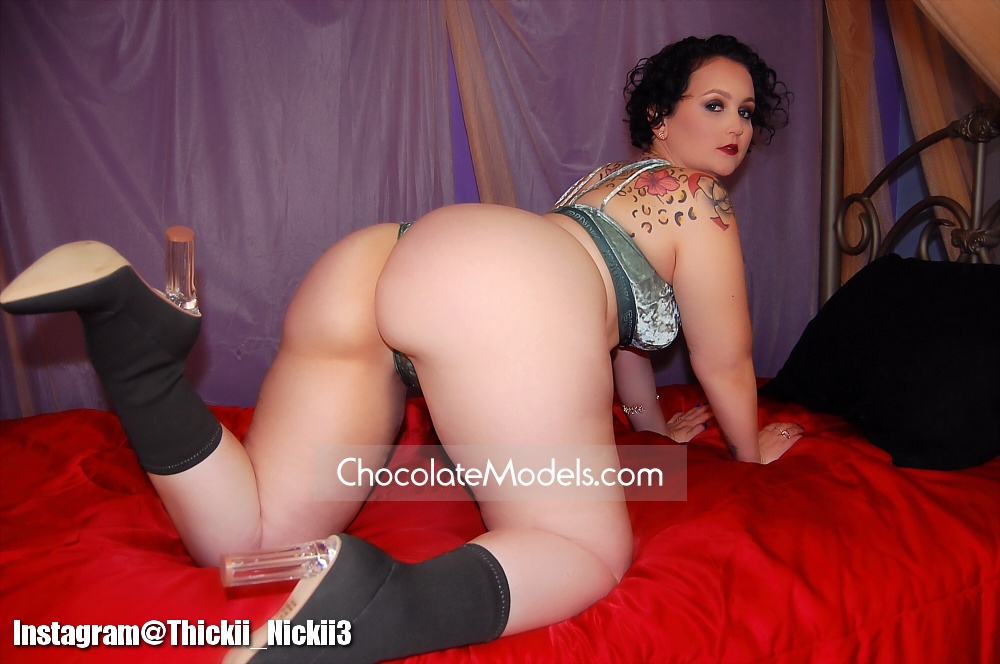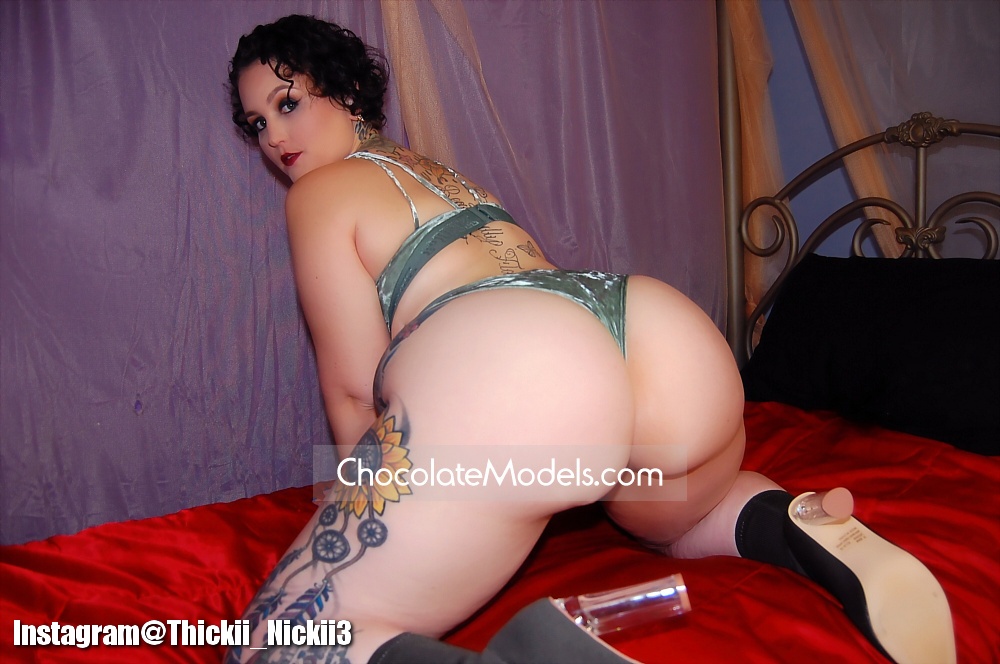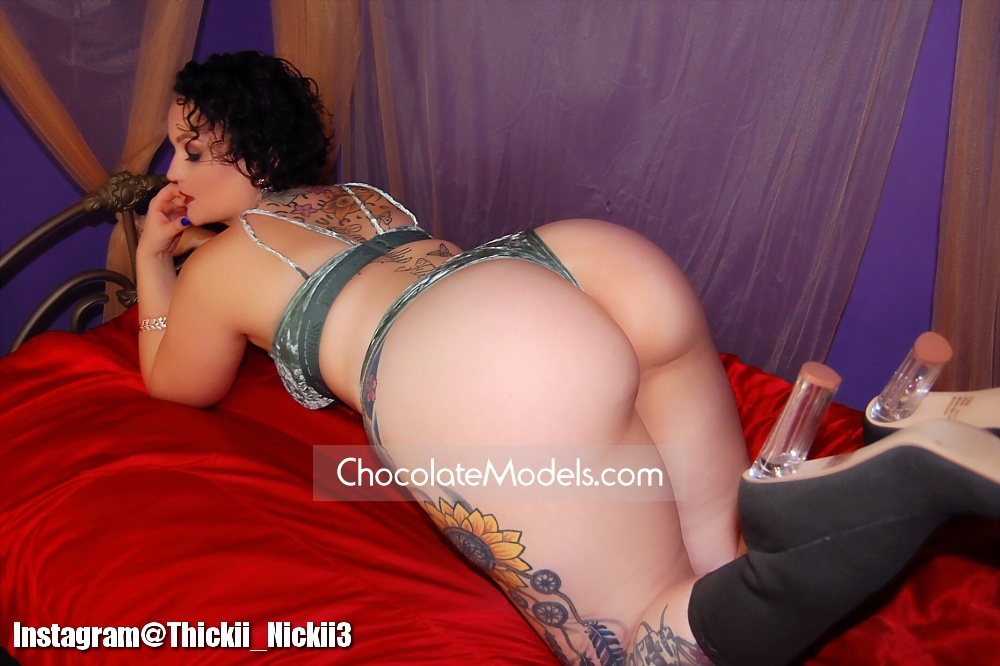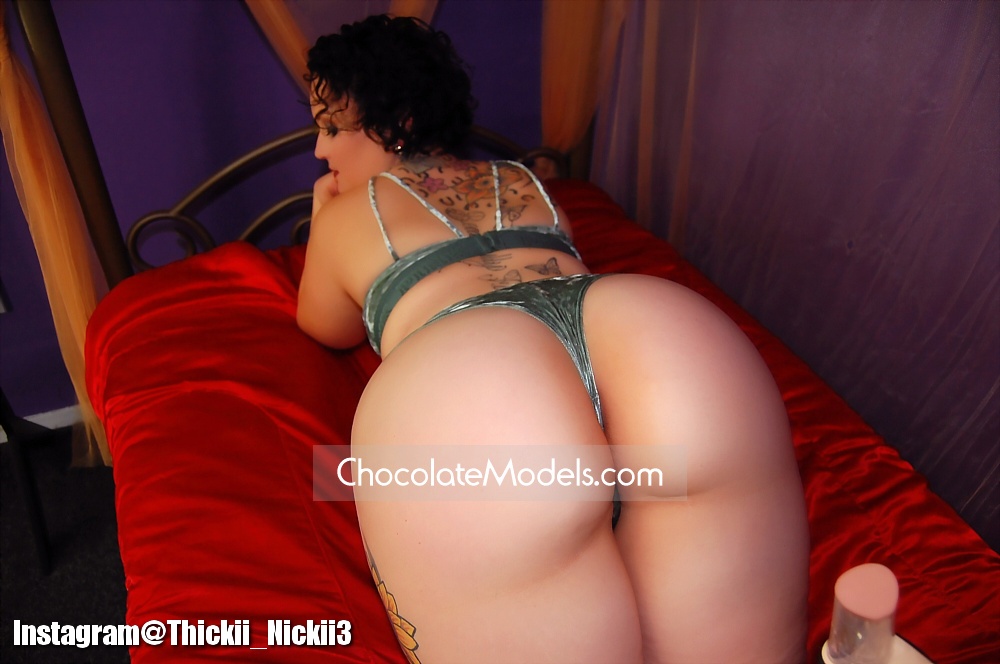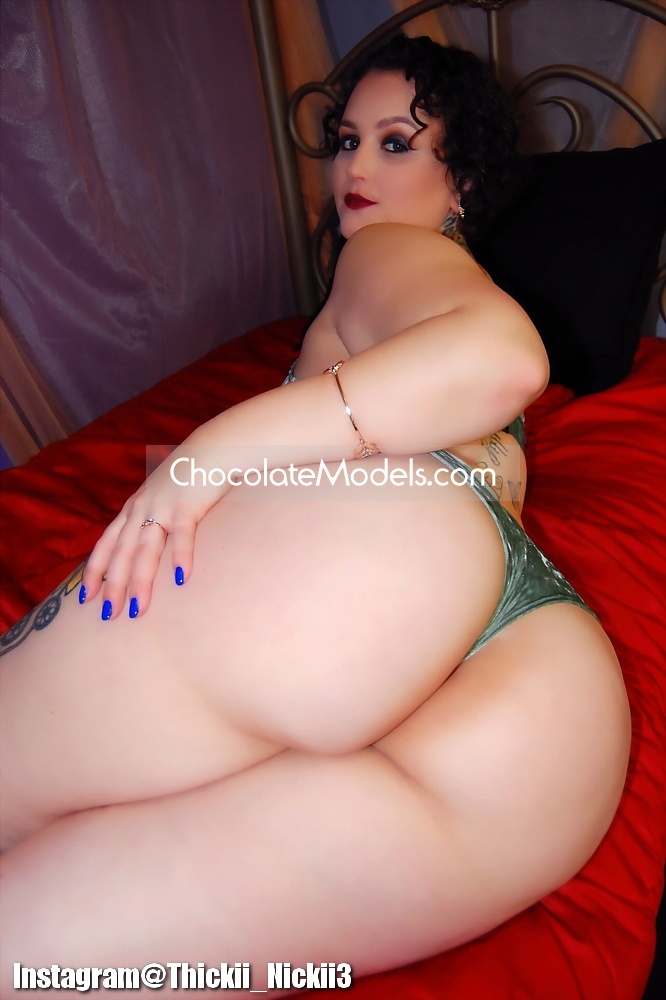 Thickii Nickii Sheer White Dress in White Room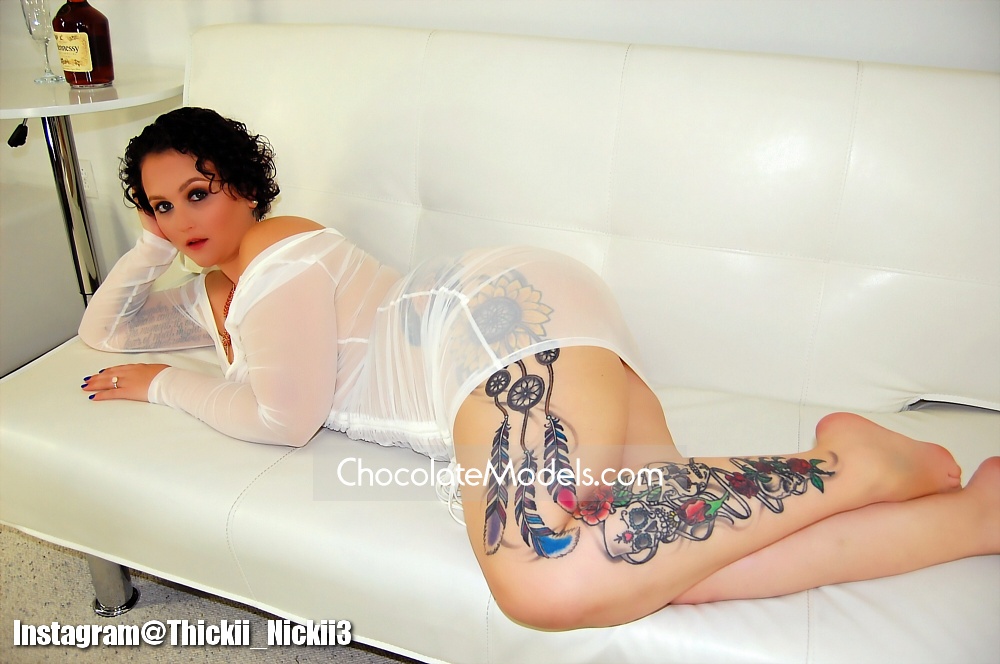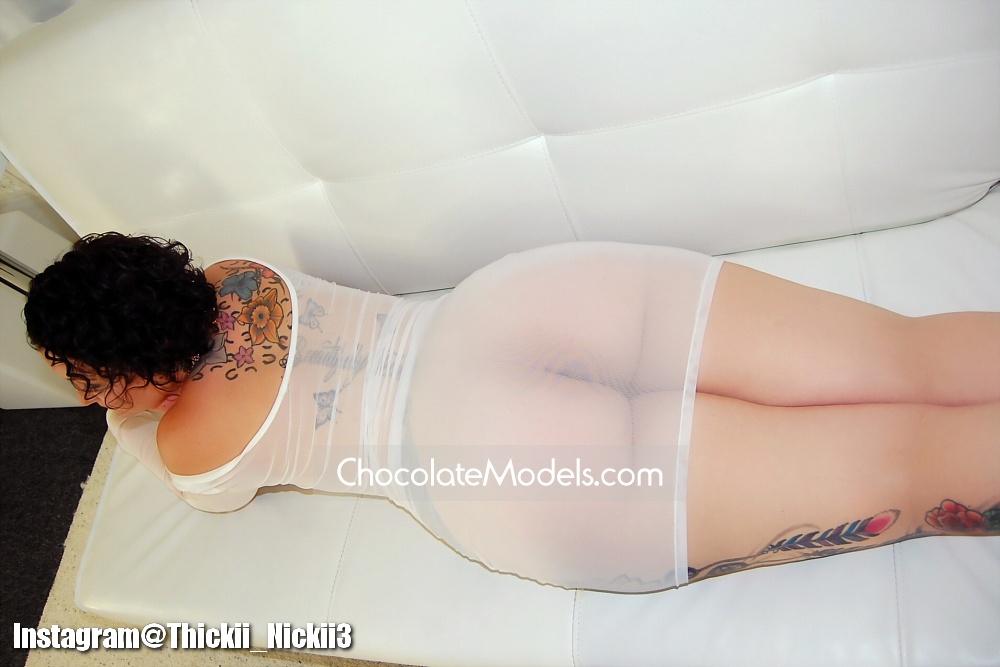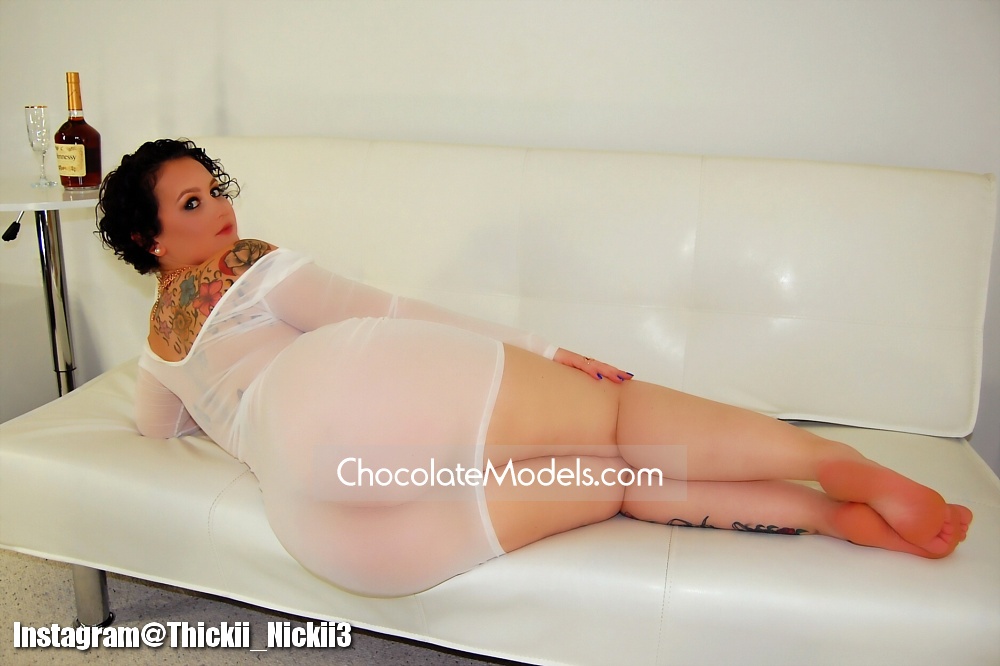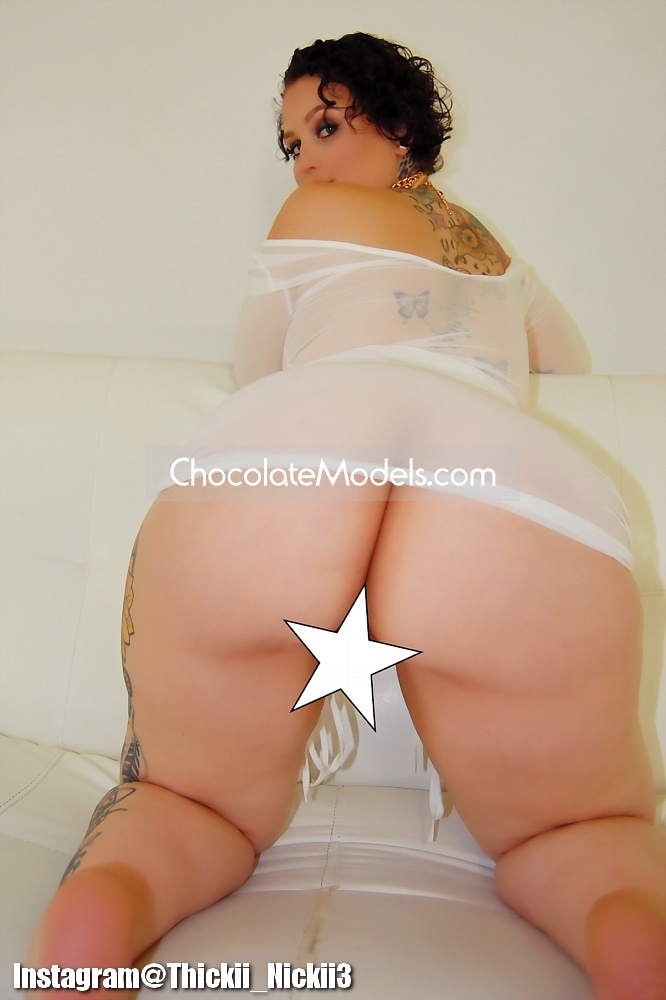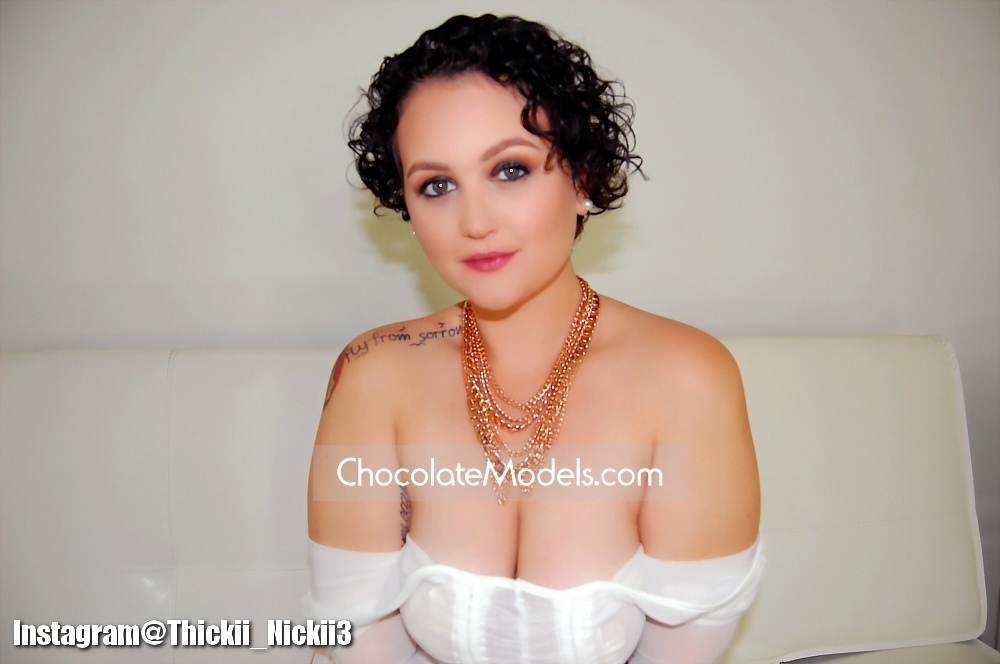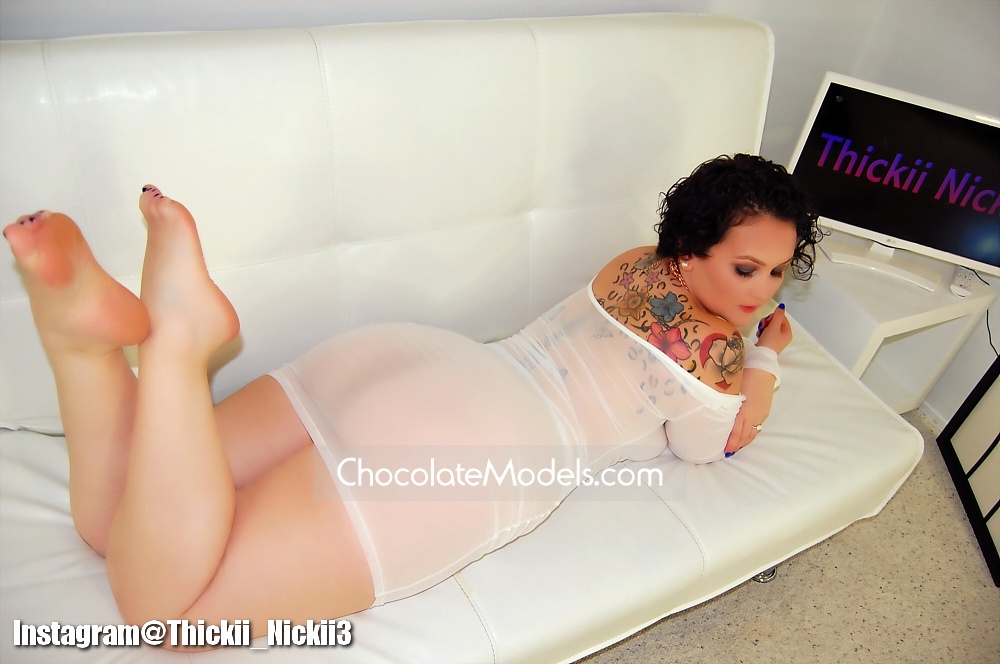 Thickii Nickii Green Lingerie in White Room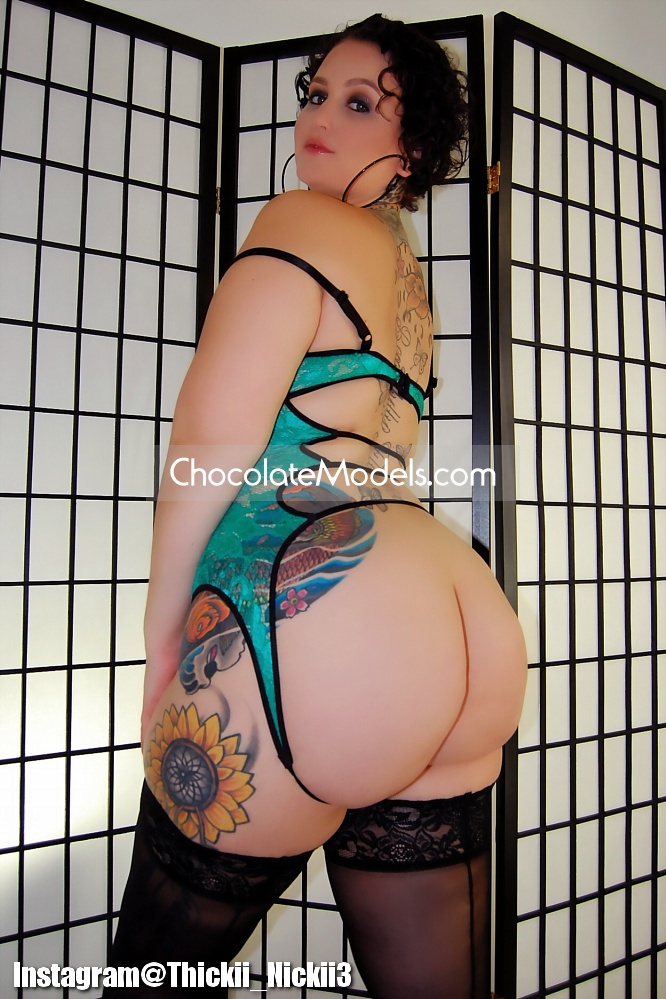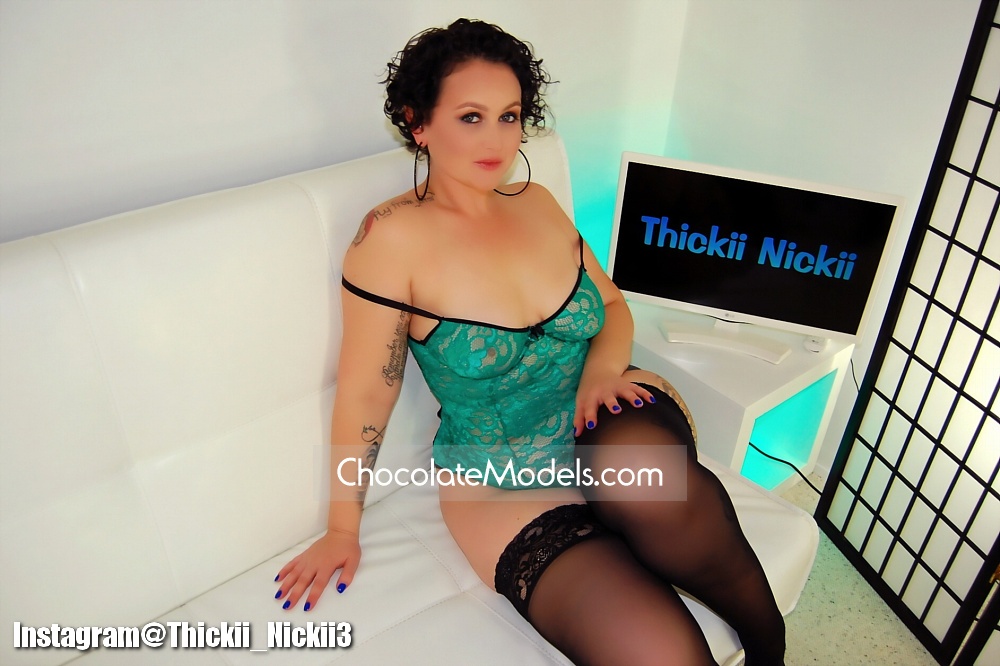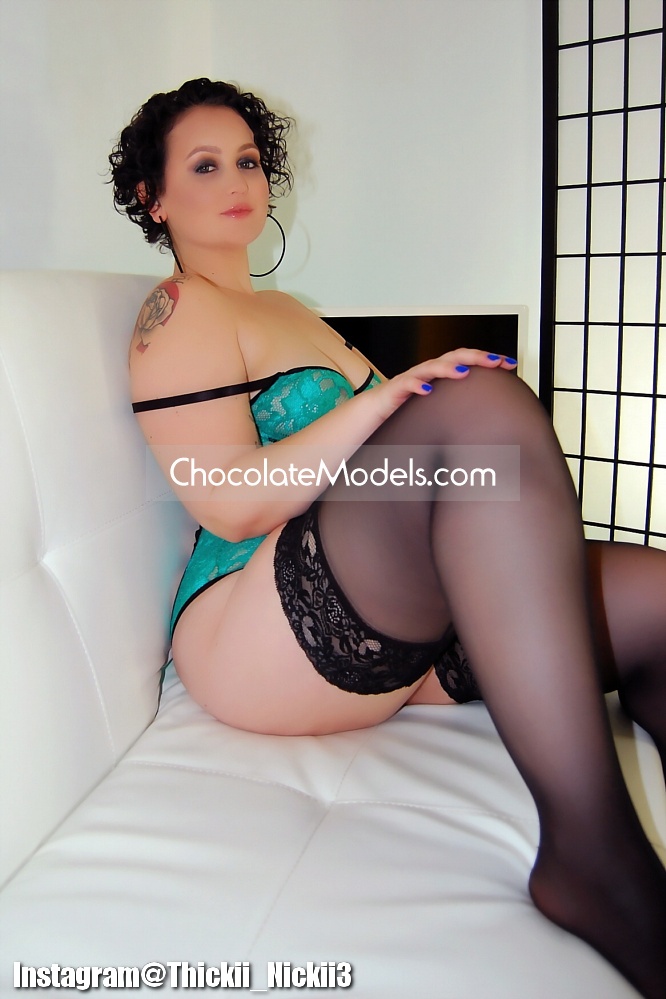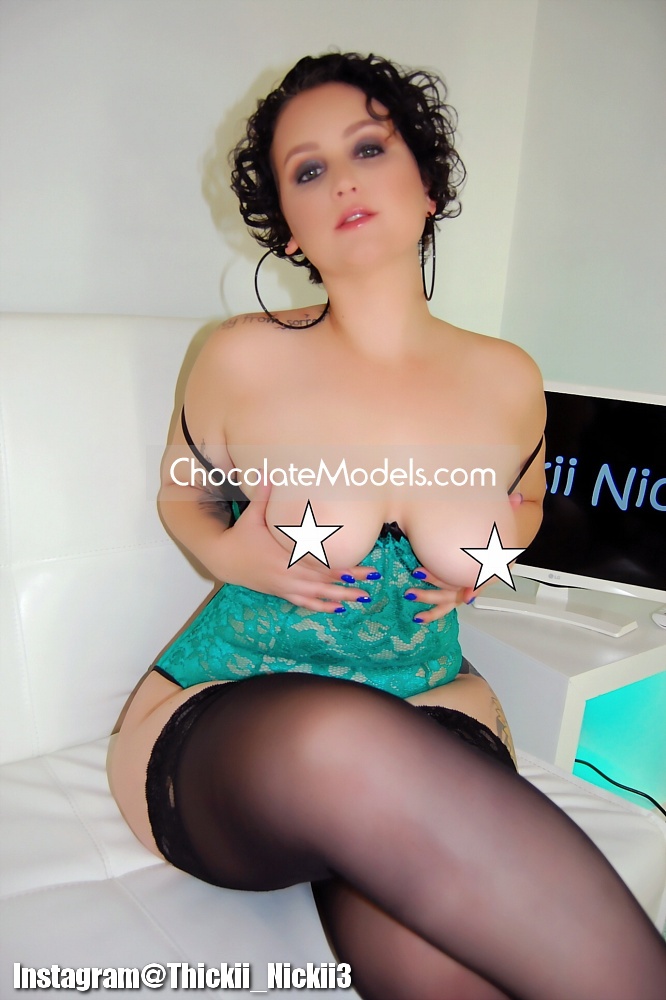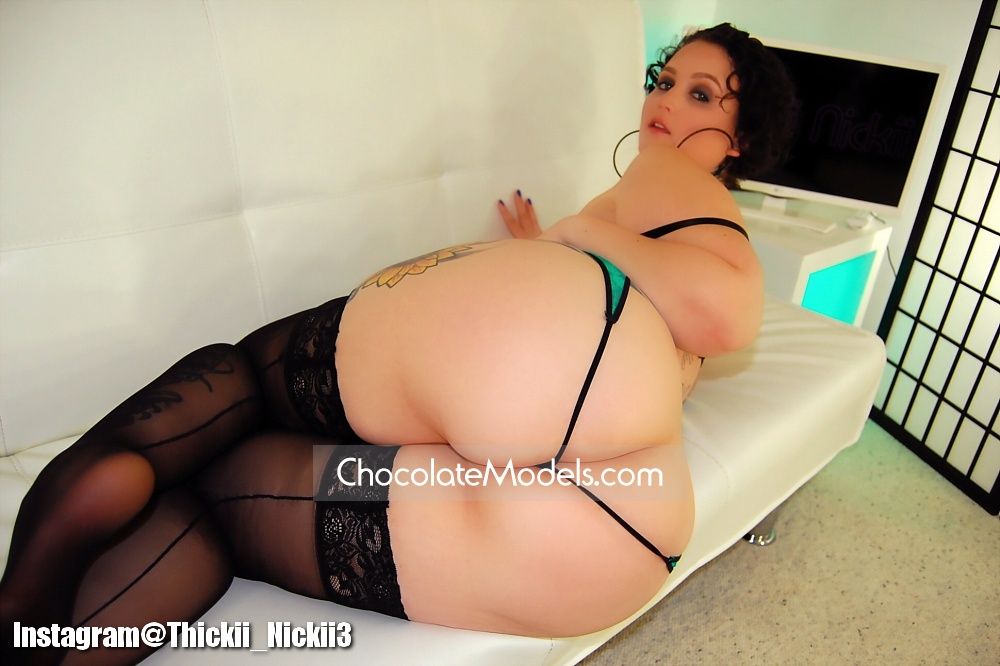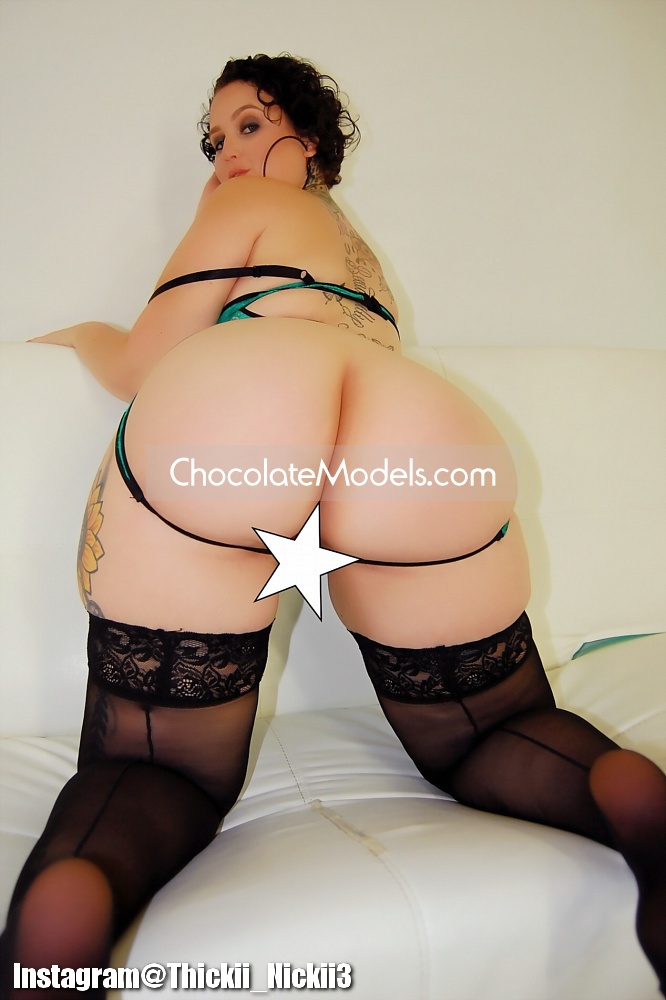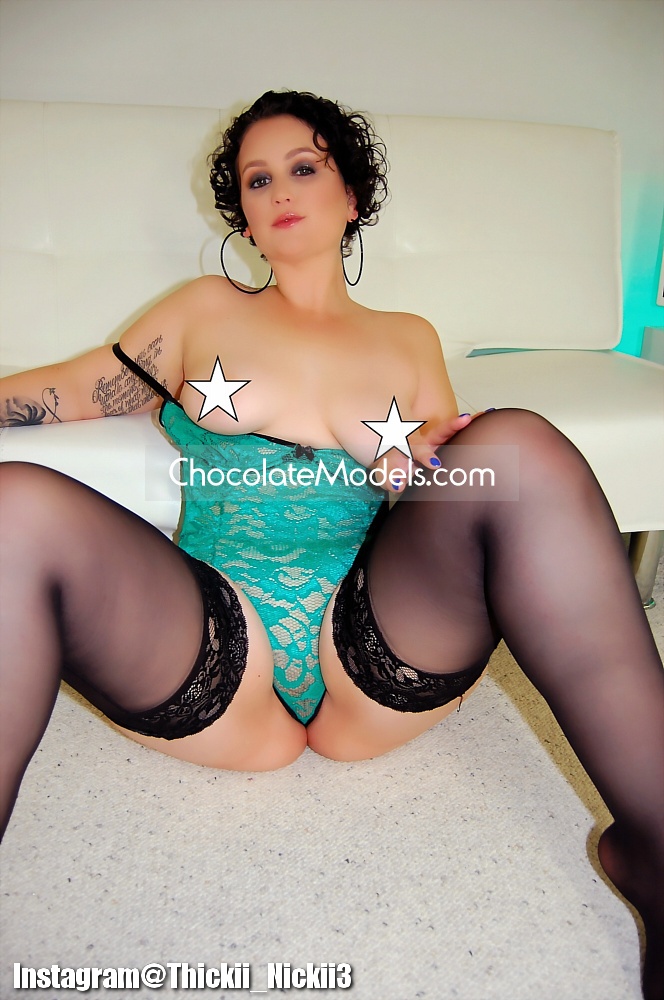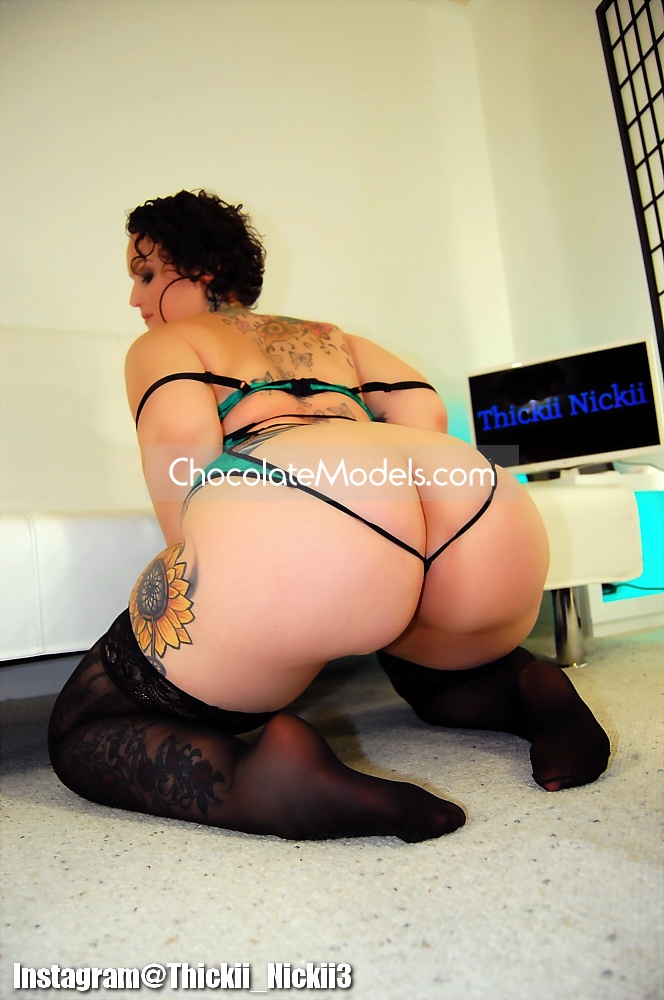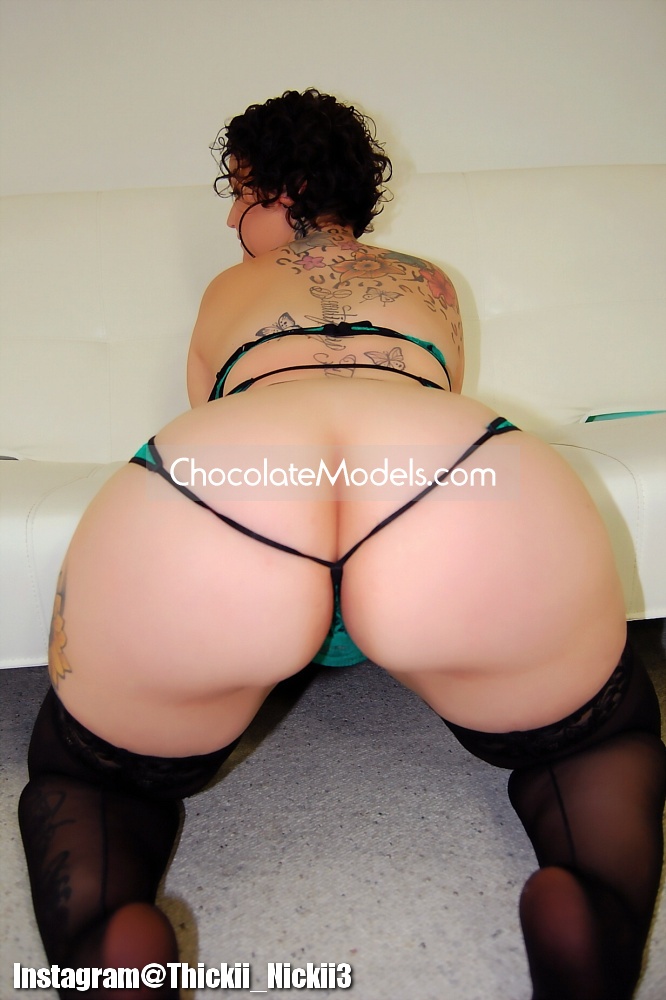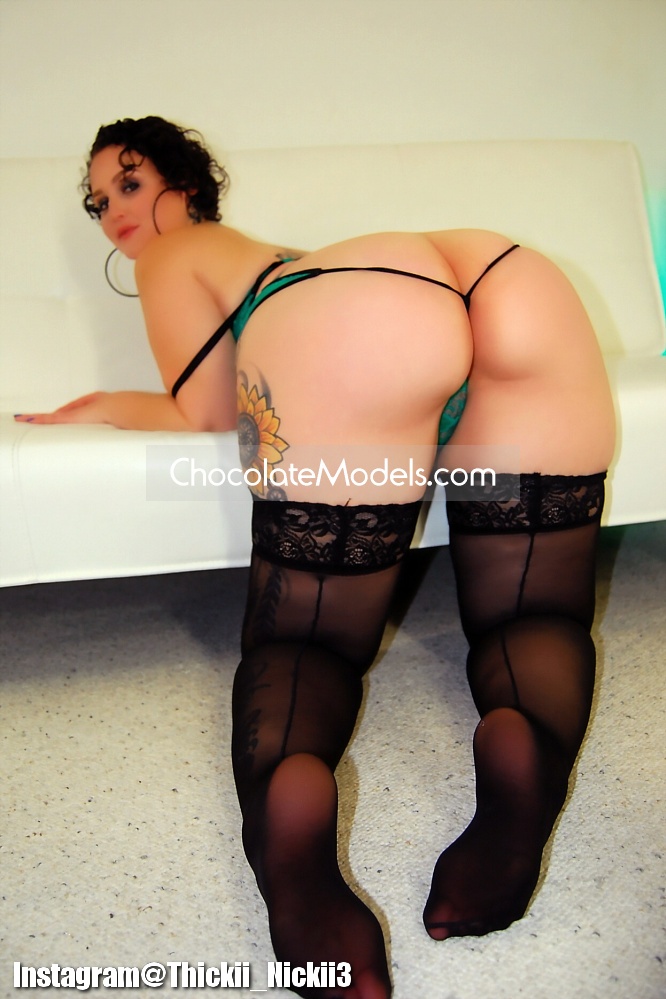 Thickii Nickii Interview - Follow Us on YouTube

Read more »