Being in the modelling game for years and years, there is one thing you can definitely count on, models cancelling shoots without notice. How fucking hard is it to make a phone call, to send a text, or use some other form of communication to let me know you are not coming in for a shoot?? Not very, but it yet it does happen more than it should. Granted these girls are not "professional" models, for if they were there would be repercussions for their actions or lack thereof. Like I could call their modelling agency and vent my frustrations, but in this game there is nothing that can be done since 99% of these models work solo.
Just this week I had a shoot scheduled with a beautiful new Dominican model. She was supposed to shoot on Tuesday, June 16th, at 2:30pm, but did I get a text or phone call, nada! Just left hanging. LOL. Then a few days later she says she has a few outfits and is ready to shoot right now. REALLY??? I guess she never thought that I might have my own schedule, that I could actually have a freaking life. But then again is this really shocking, after all, considering how other people feel, or empathy is at an all time low in today's world. Funny thing is my schedule was so hectic redesigning ChocolateModels.com for the past few weeks, I really didn't even give a fuck that the model cancelled. Also, since I don't rent out a studio or shoot in hotel rooms, or hire makeup artists, etc, I can't really take a loss, but for the photographers that do, I feel for them cause this is a common problem in the urban modelling game.
I told shorty we can reschedule for mid July and hopefully it goes down, if not no problemo cause I got the AMAZING Maserati XXX booked!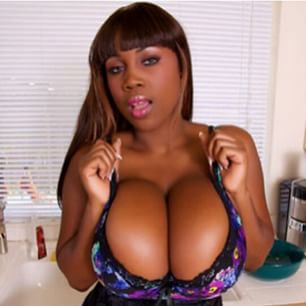 Submitted by Trent Davis

Read more »