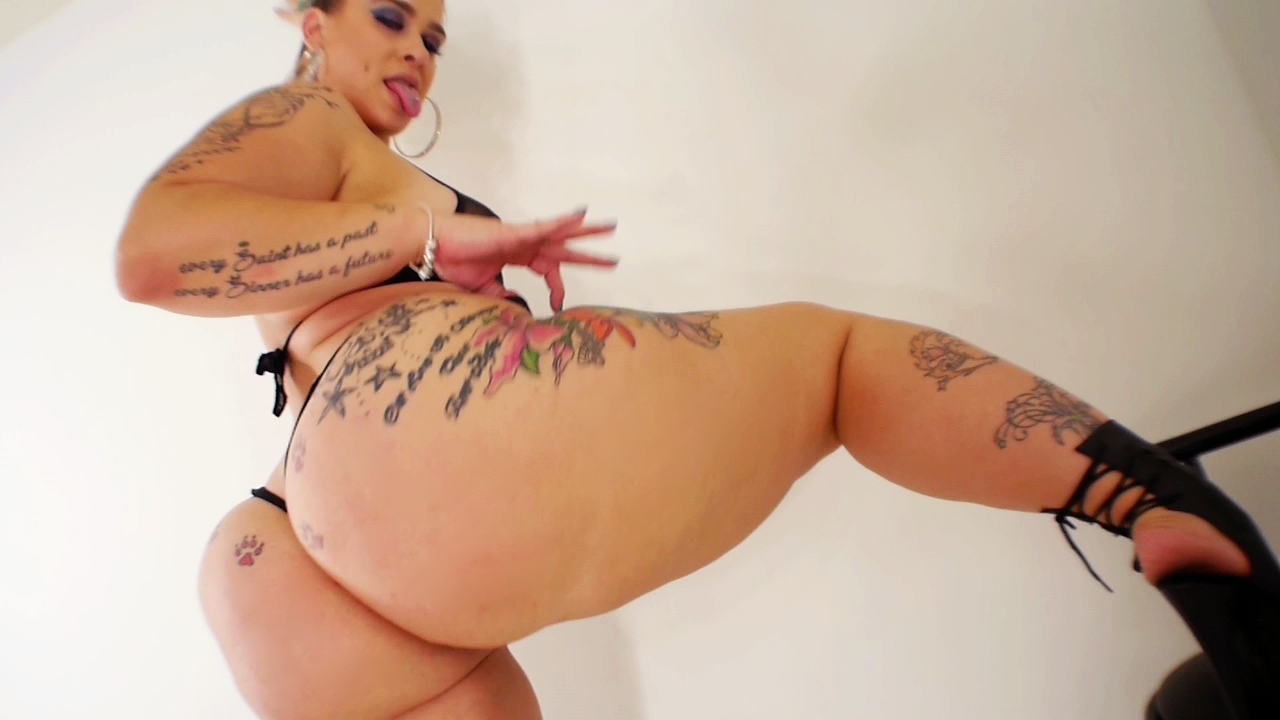 Dat Bitch Named Juicy
For those of you who don't know, I love DAT BITCH NAMED JUICY! Sometimes I don't understand why Nat Foxx is the top pawg whooty vote getter on this site. Sure Nat Foxx is good looking, but her ass does not even compare to Dat Bitch Named Juicy's. If you like that booty meat, pretty eyes, tats and real booty shaking skills, then Dat Bitch Named Juicy should be your top girl.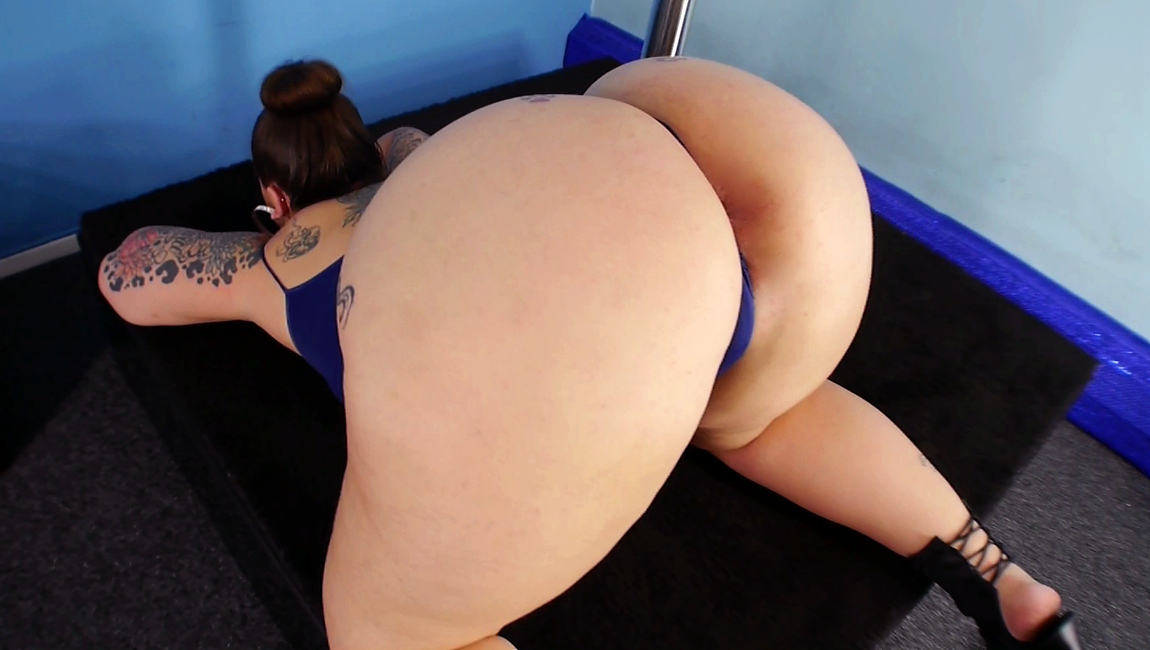 Side note, I remember when Scarlett hit me up and was like who the fuck is Dat Bitch Named Juicy. Scarlett was not understanding why Dat Bitch Named Juicy had named herself "DAT BITCH" Named Juicy, LOL. I'm like its not 2001, its 2015, and that's just how these new chicks do it. They are not afraid to embrace words like BITCH, GHETTO and BAD. It's just a new era of dancers with a new mentality to match it. I don't know if Scarlett agreed with me or not but she really did not have much to say about my observations.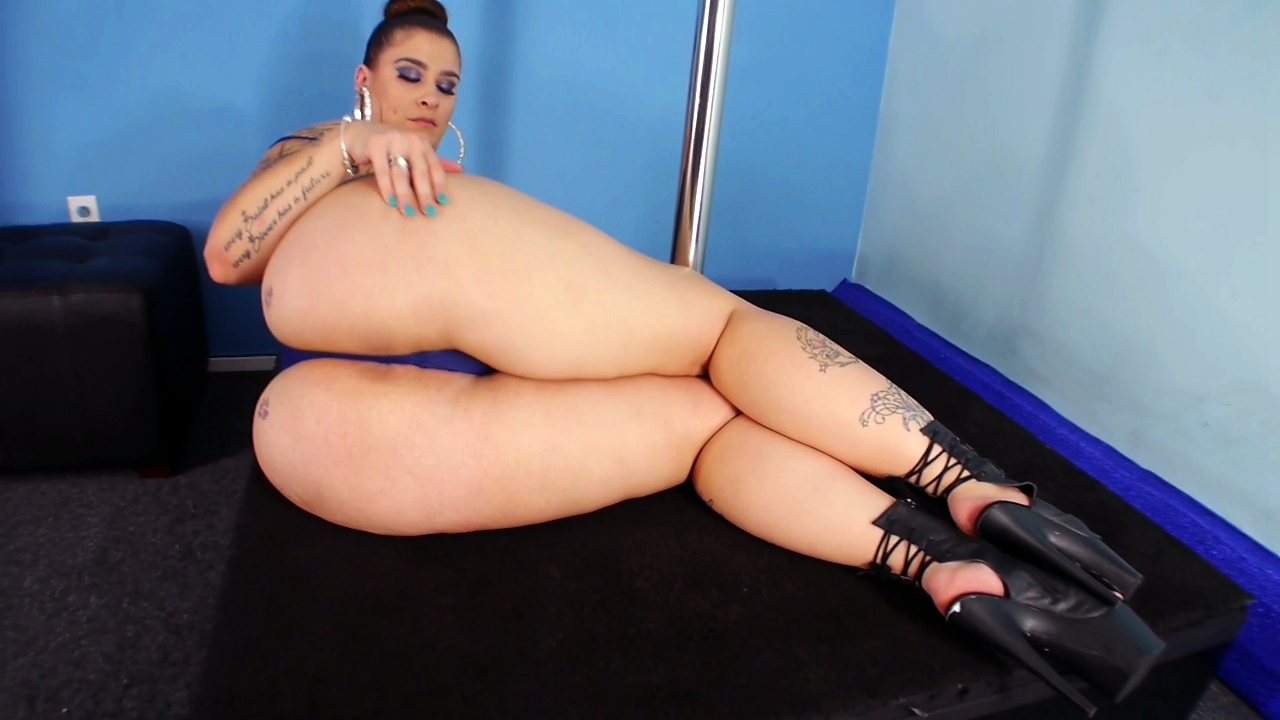 I first saw Dat Bitch Named Juicy on her YouTube Channel back around 2014. I was like DAMN, who the hell is this white girl with an ass that looks better than most Black girls. She was twerking that thing on YouTube under her other alias Juicy Dessert. Fate would have it that she was best friends with Elegance aka Ellie Yabish. So once I shot Elegance a shoot with Juicy had to go down. They are two of the baddest chicks in Baltimore. They run that fucking city!

I just did a shoot with another super thick model named Tiffany Days aka Tffnydays and her manager was talking about how when he first saw Dat Bitch Named Juicy he was like WTF, that white girl got a crazy ass. In fact during the shoot with Tiffany Days he suggested she do this pose....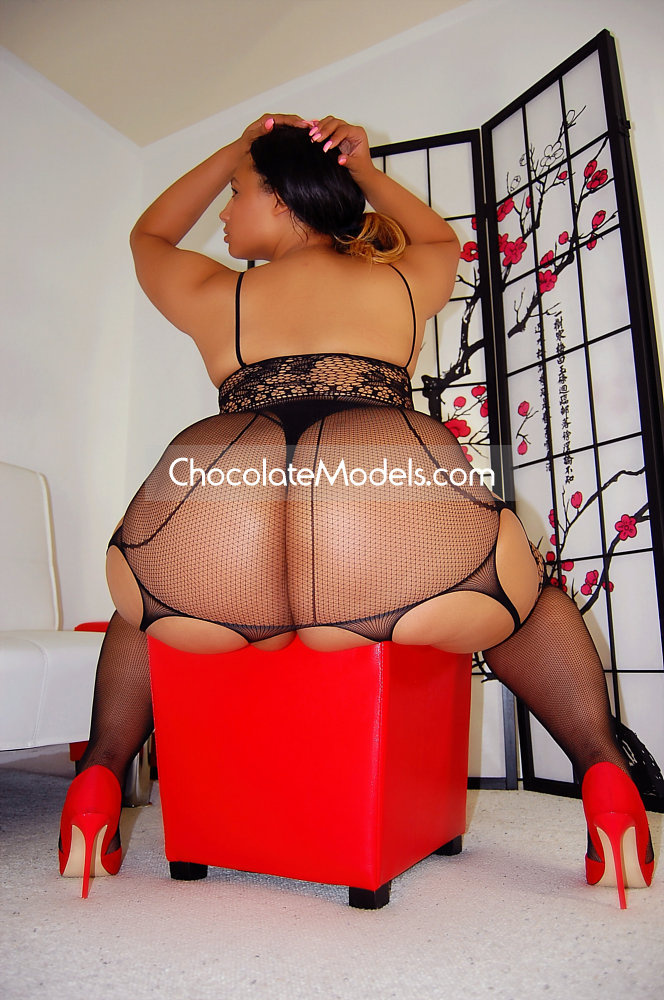 because he saw how hot Juicy made it look on a previous photo shoot with Chocolate Models.
This was actually my fourth time shooting Juicy and it was probably the most fun because her leg was finally healed up. Yep, Juicy had a bad leg on shoots 2 and 3 so she could not wear shoes. She had too much pain trying to twerk that big ass in high heals. Like most men, I find women look more sexy in high heels so unless they dead ass tired, have feet pain or a bum leg, I always prefer them twerking in some high heels.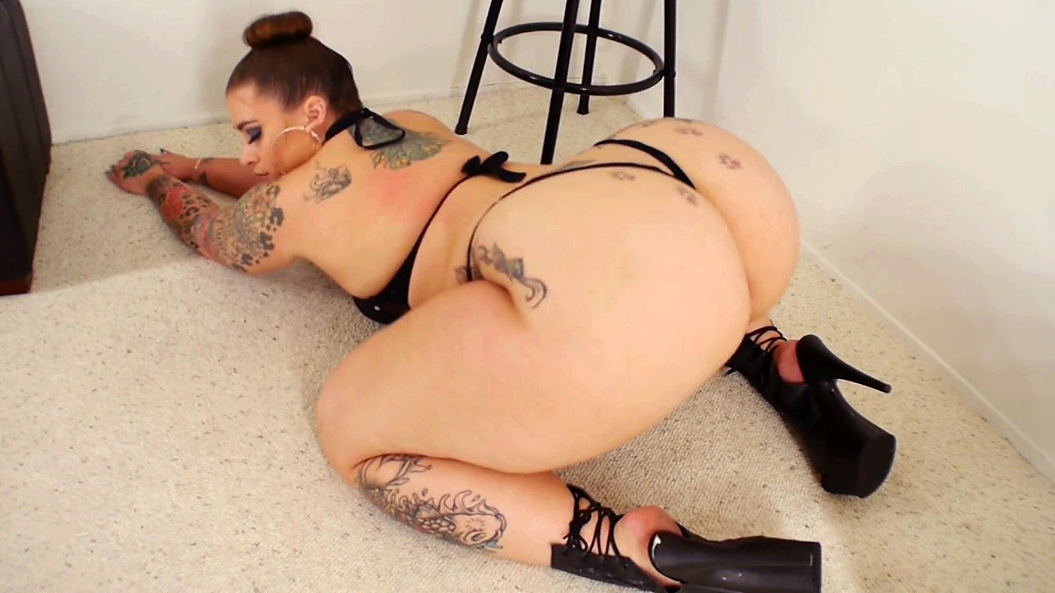 And how many of yall noticed Juicy's new ink on shoot number 4?? That's one of the reasons why she wanted to shoot again, to show off her newest tats. I know some fans love tats and some hate them, but as long as it's not a tat on their ass, I'm cool with it. But when chicks go to far like our former model Jazzmin Jonez, who had one of the most amazing all natural asses ever. But made the mistake of putting a GIANT TATTOO covering 75% of her ass, well, we have to draw the line somewhere. I won't be shooting her anymore, SMH.

Now Juicy loves to smoke some weed, which is why she came with these pasties that look like marijuana leaves. LOL.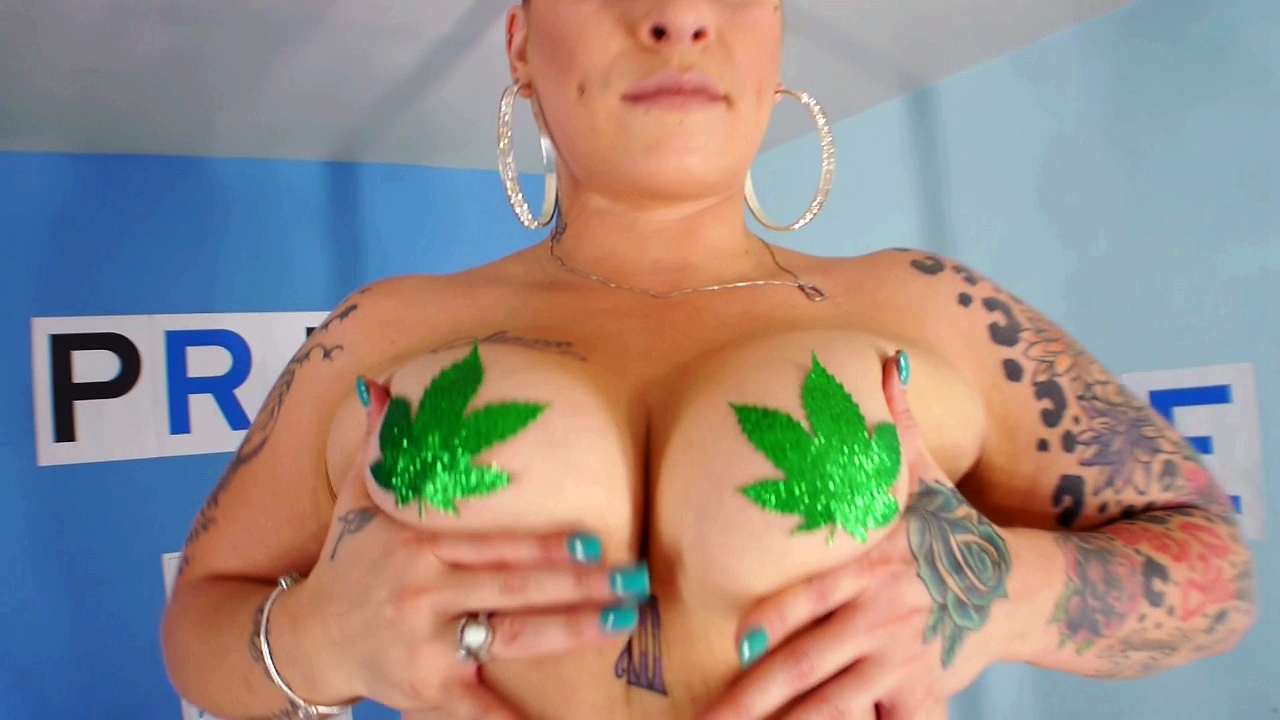 Hell, even her dress is reppin it.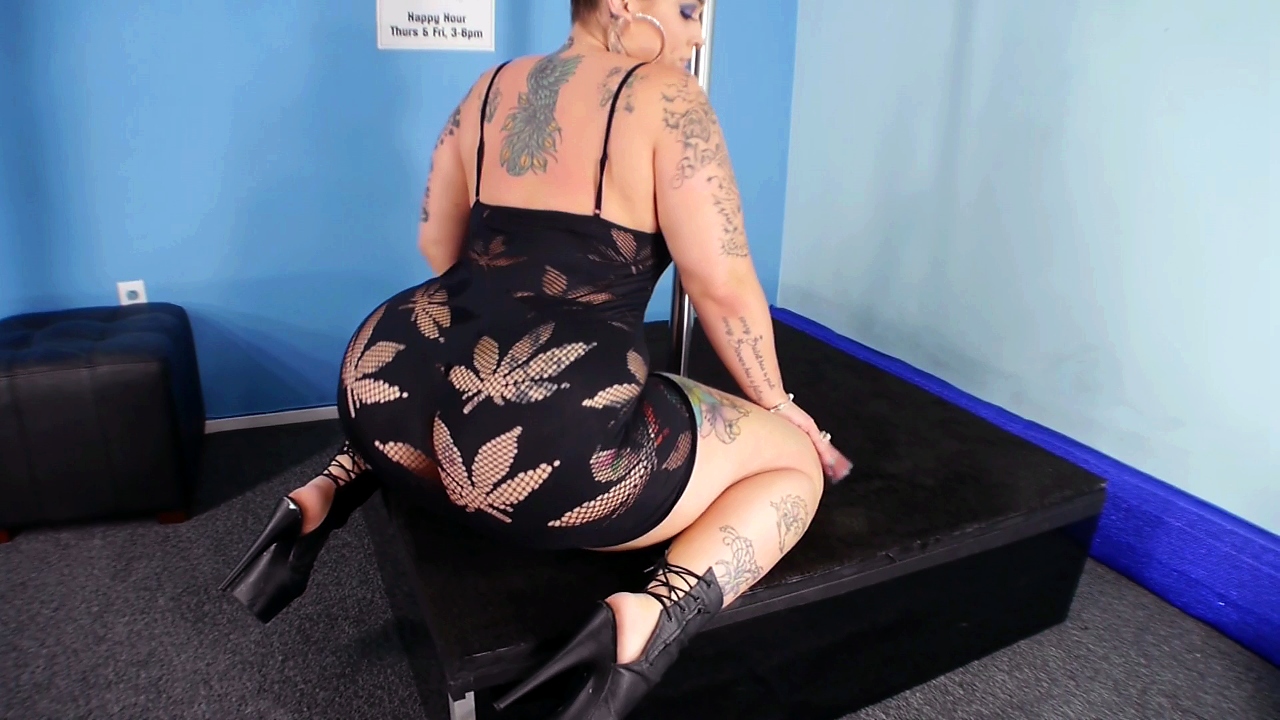 Dat Bitch Named Juicy is one of the baddest chicks in the game, and in the realm of pawg whooties she may be number one. Sorry Nat Foxx we cool, but I love DAT BITCH NAMED JUICY! Get all new videos at SexyClipStore.com.
Dat Bitch Named Juicy Preview Video - September 2017
Trent Davis aka Jordan
Read more »