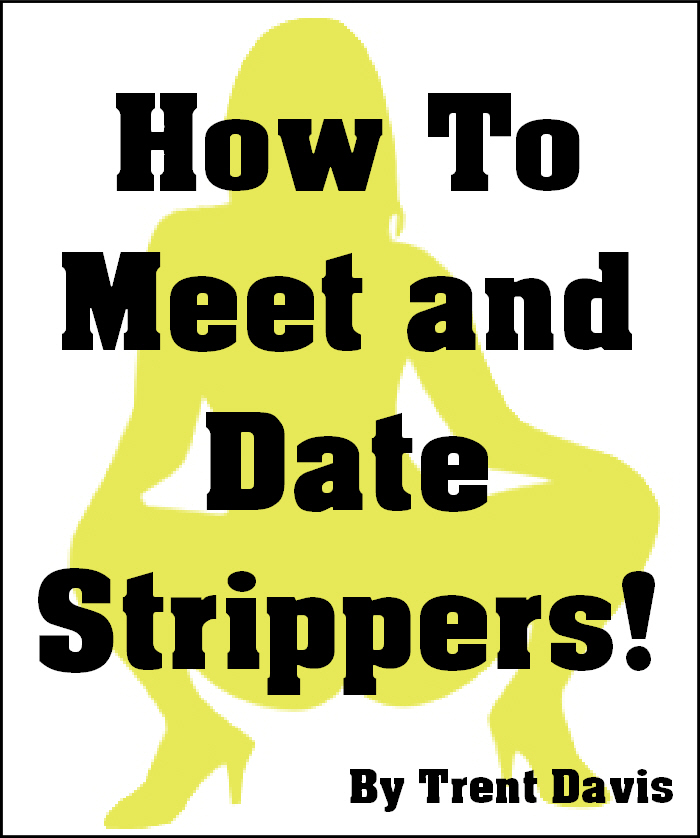 How To Meet and Date Strippers

So you want to meet and date sexy strippers from your local strip club. Preferably big booty strippers, so I'm gonna break down the best way to handle this potentially scary situation. Remember all women are looking for love, even strippers, and from my experience dealing with exotic dancers, and hearing their stories, I can tell you many definitely date customers. And a few I know have even married them.

First you have to be open minded. Don't think that all strippers are hoes and sluts. You have to understand that women start stripping for various reasons. Some want to get extra money to pay for school. Some may have had difficult financial situations in their past which forced them down this path. Others may just love dancing and entertaining people and are not really doing it for the money. They are entertainers at heart. So please don't be judgemental of strippers, they all come from different walks of life.
Dating Strippers - The Basics

Lets get down to basics, you can call this "Women 101." You have to really know what you are getting yourself into dating strippers. Lets face facts, most women need a lot of attention, and many strippers need a lot more. On top of that, you must be comfortable with your stripper girlfriend being admired and gawked at whenever and wherever she works. Plus a lot of strippers like to dress sexy even when they are off work, so if you cannot handle being with a women who is gonna get lots of attention, then perhaps dating strippers in not for you. This fact cannot be overstated. If you really can't handle other men looking at your chick, say for instance, when she is holding your hand, then you have got to forget about dating strippers. If you think you can handle that, then keep reading.

It seems obvious, but find a good strip club to go to. Check out our Strip Club List, if you need some help looking for big booty strippers. Most clubs have a variety of women working every night, usually 10 to 40, depending on the size of the venue. Of course your chances are better at the larger strip clubs simply because they have more women working.
Get your gear right. Strippers are very observant. After all, part of their job is to size up potential customers to see who looks broke and to see who may have some cash to spend. So if your clothing game is weak, you might wanna fall back until you invest in some fashionable clothes. If your gear is tight, keep reading.

You should get to the strip club as early as possible. Why? Simply stated there is way less competition from other men. There will be plenty of dancers and very few customers which will present you with a better opportunity to start conversations with the strippers that you like. Don't be afraid, just be nice. Say something pleasant. Compliment them on their outfit, how great they smell, their hair, or on their choice of accessories. Don't compliment them on their ass and tits because they hear them raunchy comments all day every day. Ask them about themselves and what they like to do for fun, how long have they been working there, what's their favorite music, movies, types of foods, etc.
How To Tip Her - Do's and Don'ts
Once you have a favorite it's important to tip her when she is dancing on stage. However, don't do anything lewd by putting money in her g-string or trying to squeeze her ass. Just drop your tips on the stage where she is dancing and make sure she is watching you do this. If you start touching her while she is dancing on stage you will just come across like any other customer in the strip club. Remember, women always like to feel special, you have to separate yourself from the masses and be different. So don't even think about getting a lap dance from her, or from any other dancers in the club. If you do, you will loose whatever advantage you have from treating her special. Just remember, you initiating physical contact is a no no. Of course she can touch you however she pleases. LOL. Most dancers realize when they physically touch men it usually leads to more tips, so don't be surprised when she touches you.

Now at some point you need to plan your exit strategy. Let her know that you enjoyed meeting her and hopefully you will see her again the next time you visit the club. Be a gentlemen and shake her hand, and say good night. With several visits, eventually you will have built up enough rapport and charisma to take it to the next level.

Asking Her Out
Now the thought of asking her out my have you stressed out or anxious, but like anything in life, there is always the optimal time to make a decision. 3 or 4 visits to the club is usually enough before both you should be comfy. Of course remember, dudes ask her out every night, so there is no need to be scared about it. Hopefully your conversation was good enough, and she is interested in seeing you outside the club.
Just be direct, tell her you would like to take her out to dinner or to the movies. Don't say anything regarding sex or getting laid. Most strippers get hit up for sex all the time, remember your goal is to be different. Ask her for her number or her card and give her your card if you have one. If you are successful wait no more that 12 to 24 hours to send her a text or call her. Then setup a nice dinner date, a movie date or some other type of date based on the conversation you've already had with her. And of course let her know that you are paying! No point in trying to be cheap. Like I said before, women like to be treated like they are special.

Now of course there is a chance she may not be interested in you. There can be many reasons for this, like she may already have a boyfriend, she is not interested in dating ANYONE at this time, or she just may not find you appealing. But like they say with the lottery, you have to be in it to win it. If she turns you down, just accept it and keep it moving.

Important Last Points
Of course if she says yes, you have to remember a few key things. She is a stripper and there is no point in trying to stop her from being one. This is a classic mistake that many men make when dating strippers. They want them to immediately give up that stripper life. Which always leads to conflict and the eventual premature breakup. Also don't be paranoid. You are finally dating a fine woman, and you can't trust her. SMH. Every time she gets a text you imagine it's some other dude from the club trying to have sex with your chick. My advice, you can only control what you can control. And controlling other human beings is not possible. So just kick back, relax and enjoy the ride.
Take it from my experience, because yes I have successfully dated strippers, and because at the end of the day, strippers are people too.

Trent Davis aka Jordan
Read more »