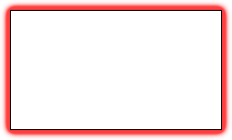 Jazzmin Jonez is sexy big booty model and bartender in NYC. She has one of the best butts we have seen in recent years. Jazzmin Jonez is new to doing nude modeling so as you can imagine she was unsure if she wanted us to promote her and her Instagram page. She is currently on Instagram but we cannot provide a link at this time.
Jazzmin Jonez Stats: Measurements 38B-26-49, Height 5' 6", Weight 185 pounds.















Jazzmin Jonez Video Previews: Jazzmin Jonez is a sexy Black redbone model with the best ass we shot in 2017. No doubt Jazzmin Jonez may actually have the perfect big booty. The shape of her ass is perfect and when we shot her she had no tats on her ass. However, recently she put a HUGE tat on her big ass so we can no longer shoot her again. Sad but true, the fans love big all natural butts without tats. Most girls get tats to hide scars from their booty surgeries. Why did she do it? I guess she just likes tats. Click links to play or download Jazzmin Jonez videos. Upload them to YouTube and win a free pass. You can buy Jazzmin Jonez video clips and DVD here.
Watch Previews: Jazzmin Jonez Video 1, Jazzmin Jonez Video 2, Jazzmin Jonez Video 3, Jazzmin Jonez Video 4, Jazzmin Jonez Video 5.