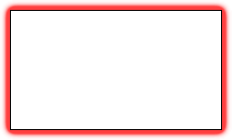 Mollywoodz is a super big booty model, dancer and dominatrix. She works mostly in NYC. Mollywoodz has some the largest hips you will ever see at 55 inches. She loves performing and has tons of experience and puts on an excellent show. To book her for a private dominatrix session, or for a magazine or video shoot contact her on Instagram @Mollywoodz_.
Mollywoodz Stats: Measurements 38D-25-55, Height 5'4", Weight 200 pounds.




















Mollywoodz Video Previews: Mollywoodz is super big booty Latina model. Mollywoodz is also Dominican and we all know Dominican women have some of the best big butts on the planet. Mollywoodz also has some sexy large breasts so you can really let your imagination run wild when watching her nude videos. Is Mollywoodz a Latina BBW? Who knows, she sure is very thick. Mollywoodz gets naked on her videos and yes she does shakes her big ass. Click links to play or download Mollywoodz videos. Upload them to YouTube and win a free pass. You can buy Mollywoodz video clips and DVD here.
Watch Previews: Mollywoodz Video 1, Mollywoodz Video 2, Mollywoodz Video 3, Mollywoodz Video 4, Mollywoodz Video 5, Mollywoodz Video 6, Mollywoodz Video 7, Mollywoodz Video 8, Mollywoodz Video 9, Mollywoodz Video 10.