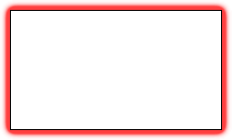 Pharaoh Body is sexy stripper, model and aspiring porn star from Chicago. Pharaoh Body has an all natural body and is only 22 years old. She is definitely a beautiful Black woman. Pharaoh Body is seriously looking for more work in this industry. You can contact her for bookings on Instagram @IamPharaoh_Body.
Pharaoh Body Stats: Measurements 38C-28-54, Height 5' 2", Weight 200 pounds.








Pharaoh Body Video Previews: Pharaoh Body is a Black BBW with a mega ass. You don't see women built this thick every day and Pharaoh Body is one of the thickest new models in the game. She loves going nude because she is really trying to make it big in the porn business. She even wants to own her own brothel one day in Las Vegas filled with the hottest women she can find. If you love big black butts it really does not get better than Pharaoh Body. Her is butt is 54 inches, now that's a REAL BIG ASS! Click links to play or download Pharaoh Body videos. Upload them to YouTube and win a free pass. You can buy Pharaoh Body video clips and DVD here.
Watch Previews: Pharaoh Body Video 1.