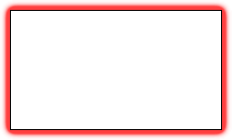 Pamela Alexandra is a sexy thick model from Miami and has Brazilian roots. She is best known for being the rumored daughter of former NFL quarterback Brett Farve and her natural wide hips and pleasant smile. Pamela Alexandra may be available for bikini modeling shoots. Contact her on her Instagram @PamelaAlexandra.
Pamela Alexandra Stats: Measurements 36D-28-40.



Pamela Alexandra, Video #1



Pamela Alexandra Video Previews: Pamela Alexandra is sexy big booty Brazilian model. You can definitely say Pamela Alexandra is a big butt Latina MILF. She is known to post some of the sexiest pics on her Instagram, so we highly suggest you follow her. She really has not done videos with any other websites, so enjoy these two hot videos featuring this Brazilian goddess. Does Pamela Alexandra go nude? Sorry fellas she does not get totally naked on video. Click links to play or download Pamela Alexandra videos. Upload them to YouTube and win a free pass.
Watch Previews: Pamela Alexandra Video 1, Pamela Alexandra Video 2.