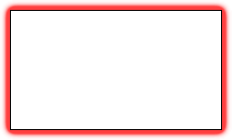 Emerald Eyez is a sexy white exotic model and dancer from Providence Rhode Island. Her sexy body and exotic features makes her a plus at any event. She enjoys traveling and doing sexy magazine shoots and videos. Book Emerald Eyez via her Instagram @MsEmeraldEyez.
Emerald Eyez Stats: Measurements 36B-25-42, Height 5' 5", Weight 155 pounds.






Emerald Eyez Video Previews: Emerald Eyez as sexy pawg whooty model with a nice ass and pretty eyes. When your eyes look as exotic as hers it makes sense to incorporate it into your name. Emerald Eyez has some of the sexiest videos on the site. She even gets in the jacuzzi on one of her videos. Emerald Eyez goes nude. Click links to play or download Emerald Eyez videos. Upload them to YouTube and win a free pass. You can buy Emerald Eyez video clips and DVD here.
Watch Previews: Emerald Eyez Video 1, Emerald Eyez Video 2, Emerald Eyez Video 3.