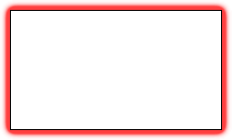 Gata is sexy Dominican model and twerker from NYC. Gata has that natural sex appeal that makes men and women want to possess her. She was not a pro stripper but that did not stop Gata from getting naked for her fans. Gata is retired from modeling at this time but we do expect to open her website soon featuring all her content.
Gata Stats: Measurements 36D-26-40, Height 5' 4", Weight 150 pounds.






Gata Video Previews: Gata is a sexy Latina model from the Dominican Republic. Her pretty face, light grey eyes and sexy big booty look wonderful. Gata is a fan favorite so we have shot this sexy Latina model many times. Gata enjoys being naked so all her videos are totally nude. Click links to play or download Gata videos. Upload them to YouTube and win a free pass. You can buy Gata video clips and DVD here.
Watch Previews: Gata Video 1, Gata Video 2, Gata Video 3.