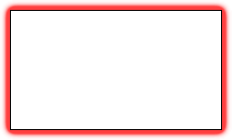 Stacked Star is a new model and exotic dancer we just started working with. She works mostly in the NY/NJ area. Stacked Star is very down to earth and enjoys performing for her fans. She has a very large butt. Stacked Star is available for magazine shoots, event hosting and other events. Book her on Instagram @Stacked_Star.
Stacked Star Stats: Measurements 34DD-24-49, Height 5' 2", Weight 170 pounds.






Stacked Star Video Previews: Stacked Star is big booty Black stripper with a huge ass. Stacked Star's ass is so large it's almost hard to comprehend. We definitely like shooting thick Black women like Stacked Star. She goes totally nude on her sexy dance videos and she loves shaking her big black ass. Click links to play or download Stacked Star videos. Upload them to YouTube and win a free pass.
Watch Previews: Stacked Star Video 1, Stacked Star Video 2, Stacked Star Video 3, Stacked Star Video 4.