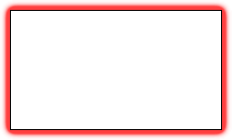 London Andrews is a sexy pawg BBW model. She is best known for her exotic face, large breasts and plump ass. We have worked with London Andrews several times over the years. She is currently still modeling with mostly professional photographers. She may be available for bookings. Contact her on Instagram @LondonAndrews.
London Andrews Stats: Measurements 38F-32-50, Height 5' 5", Weight 200 pounds.








London Andrews Video Previews: When London Andrews first debuted on our site, the world was in shock, as this super thick white girl showed everything she was working with to an urban clientele. See the urban modeling trend was spreading nation and worldwide and every model with an ass was cashing in. London Andrews was worth it though. She is a super thick BBW white girl that knocks out most pawg whooty models in the game right now. Twerking wasn't that popular yet so London Andrews did not go down that road, but regardless all her videos were hot! Her shower scenes were epic! Click links to play or download London Andrews. Upload them to YouTube and win a free pass. You can buy London Andrews video clips and DVD here.
Watch Previews: London Andrews Video 1.