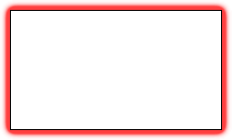 TheNumeraUna is sexy model from California. She is best known as a pawg whooty model with a beautiful butt and for producing very funny comedy skits on her social media. TheNumeraUna is a professional model and is available for pro shoots and collaborations only. Contact TheNumeraUna on Instagram @TheNumeraUna.
TheNumeraUna Stats: Measurements 36B-26-45, Height 5' 5", Weight 165 pounds.











The Numera Una Video Previews: The Numera Una is sexy big butt white model who has tons of fans on her Instagram. She loves doing sexy lingerie videos and we had to bring her to NYC when she was available. The Numera Una is a very sexy lady and she looks good in everything she wears. Pawg whooty fans will definitely enjoy all her bootylicious videos. Click links to play or download The Numera Una videos. Upload them to YouTube and win a free pass. You can buy The Numera Una video clips and DVD here.
Watch Previews: The Numera Una Video 1, The Numera Una Video 2.