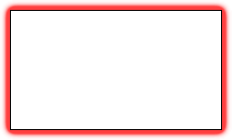 Thickii Nickii is sexy twerker, lingerie and tattoo model from from California. She is one of the best new pawgs in the modeling business. She loves creating hot videos and getting naked for her fans. She even does custom videos on request for the right price. Thickii Nickii has great energy and would be great on any sexy photo or video shoot. Contact Thickii Nickii on Instagram for bookings @Thickii_Nickii3.
Thickii Nickii Stats: Measurements 36C-28-46, Height 5' 4", Weight 175 pounds.








Thickii Nickii Video Previews: Thickii Nickii is definitely gonna be a regular model on this site. First off her energy level is top notch. She don't even know how to slow things down. Plus she enjoys getting butt ass naked which is always a plus. Thickii Nickii was ultra cool to work with. So we did 8 videos with her over a 2 day period, so you will pretty much see her on the site this whole year. Plus when she comes back to NYC this summer we will shoot some hot outdoor videos with her. Click links to play or download Thickii Nickii videos. Upload them to YouTube and win a free pass. You can buy her clips and DVD's soon on our clips store.
Watch Previews: Thickii Nickii Video 1.